Itinerary Highlights
View ancient San Rock Art in the uKhahlamba Drakensberg World Heritage site
Learn about the Anglo-Boer war on the very battlefields it was fought
Spot the Big Five in the Phinda Game Reserve and camp under the stars
Spot nesting sea turtles along the Maputuland coast (season dependent)
Contact one of our South Africa specialists + 44 (0) 20 3958 6120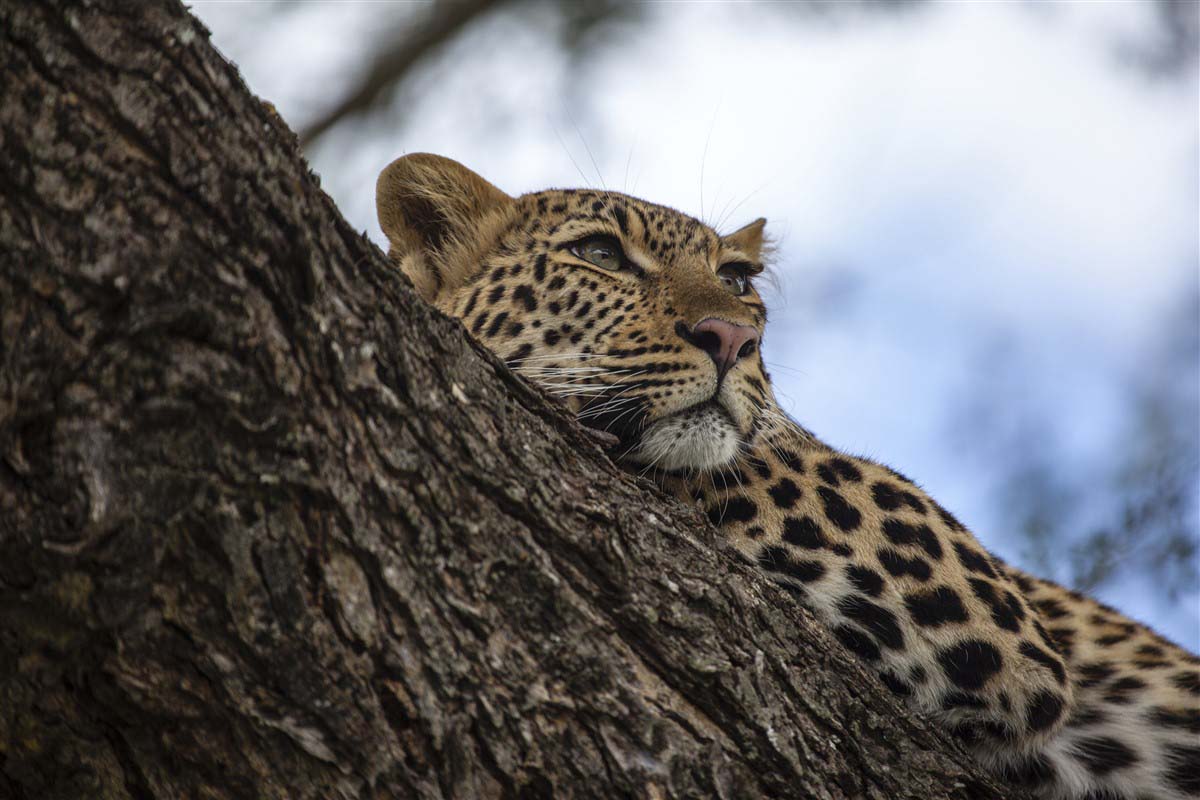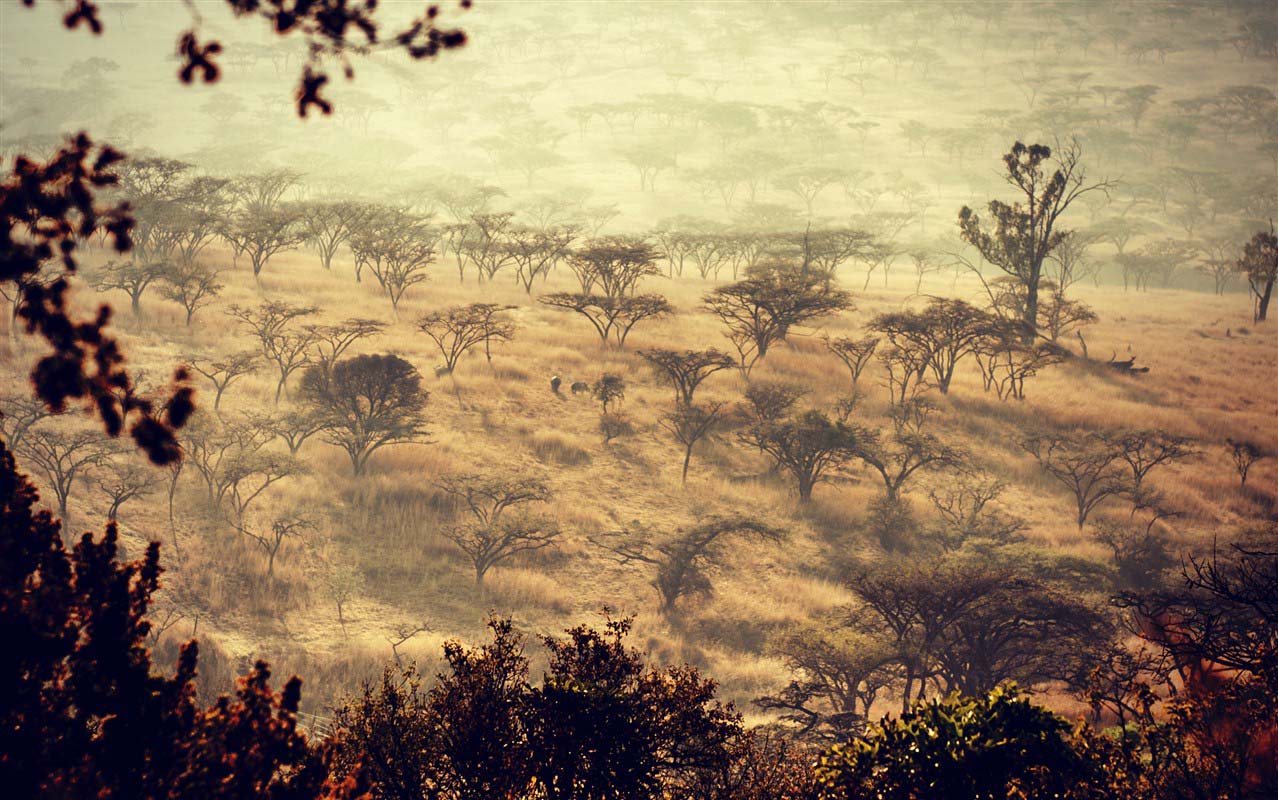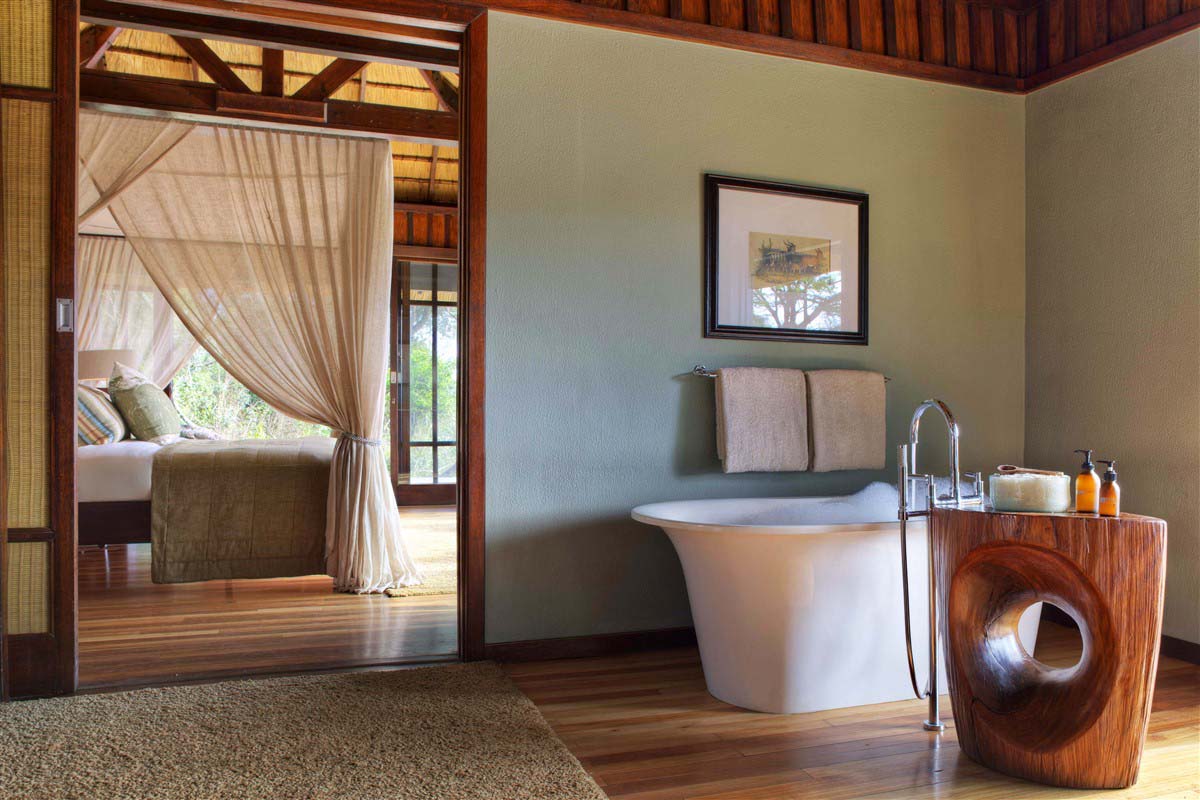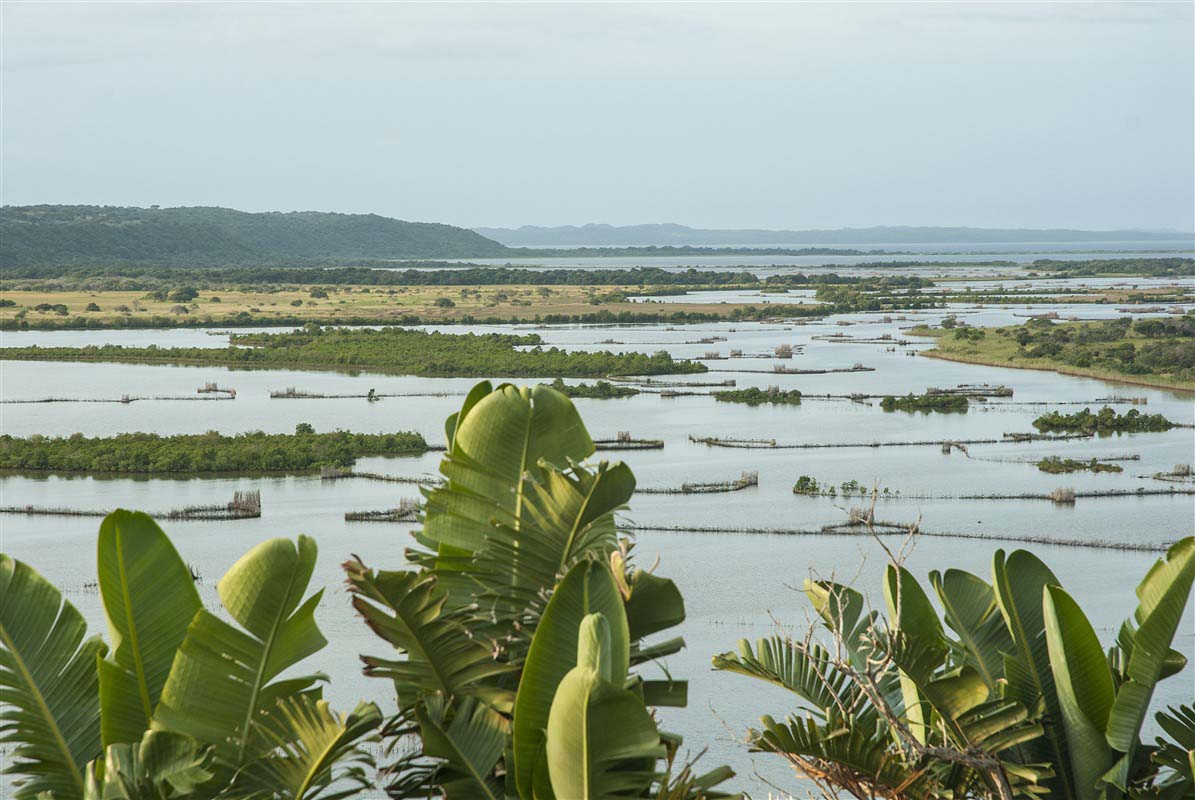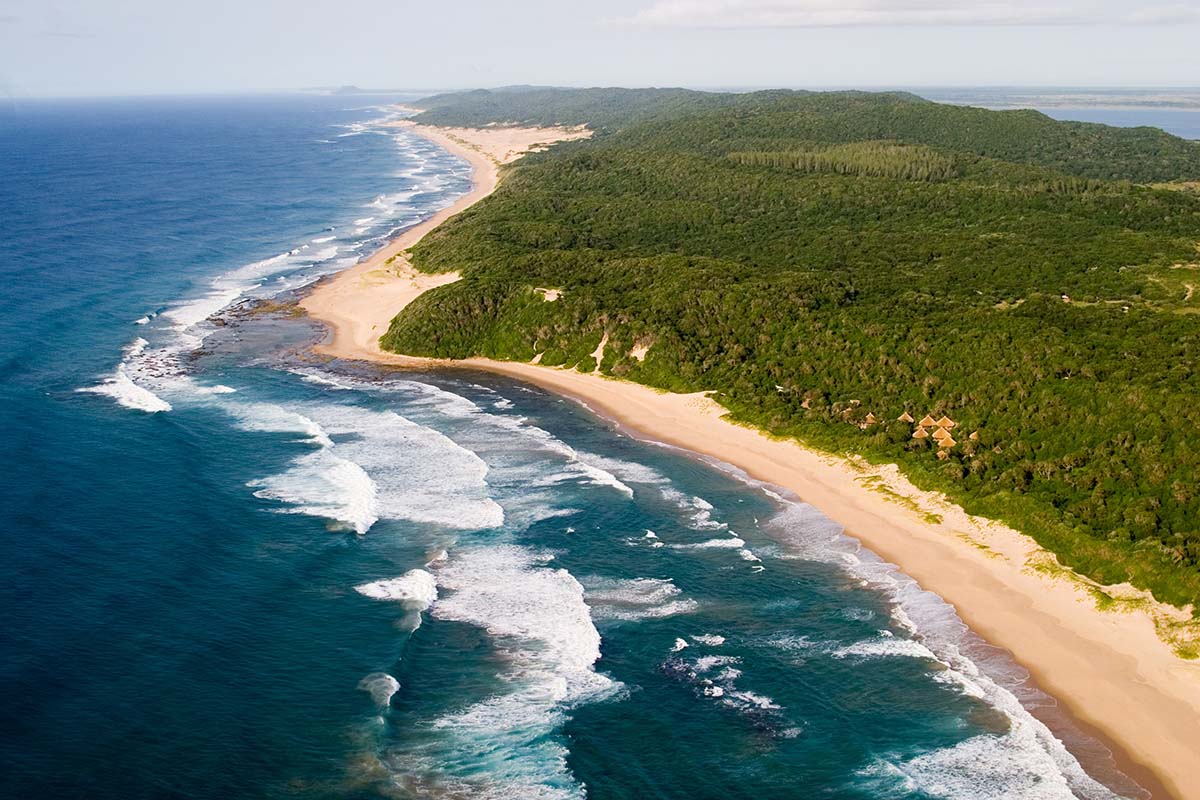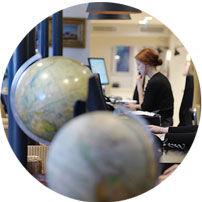 This 14-day itinerary takes in the best of Kwazulu-Natal. From ancient rock art and Anglo-Boer battlefields, to spotting the Big Five and enjoying beautiful coastline, you will be left wanting more after this South African adventure.
The Drakensberg Mountains are your starting point, where you will be able to visit the Nelson Mandela Capture Site near Howick followed by a guided tour, either on foot or horseback, through the foothills. Head out on hikes through the Drakensberg's World Heritage site and find the most picturesque spot for a picnic. Next up, explore Anglo-Boer battlefields in Isandlwana and Rorke's Drift with an expert guide, followed by afternoon tea and fire-pit sundowners.
A stay in Phinda Game Reserve is next on your tour, and here you will get the chance to head out on game drives to spot the Big Five, as well as cheetahs and rare black rhinos, followed by a pit stop for a refreshing drink as the sun sets. You will also be given the chance to visit an authentic Zulu homestead or spend a night out in the bush tucked up under blankets. Maputaland Coast is your final stop where you can relax on the beach, go snorkelling to spot green turtles, or head out to sea for a spot of deep-sea fishing or whale watching.
Route
Everything is 100% tailored to you
DAY 1
International Flight
Depart from London this evening on an overnight flight to Durban, connecting through Johannesburg. The flight to Johannesburg takes roughly 11 hours.
After a couple of hours in transit this morning, the onward hour long flight arrives into Durban early afternoon. You will be met at the airport and transferred to your city hotel for an overnight stay. Spend the afternoon relaxing poolside or on the golden sand of Umhlanga beach after your journey.
DAY 3
Drakensberg Mountains
Your hire car will be delivered to you at your hotel this morning. After breakfast, begin your journey north-west to Spioenkop in the foothills of the Drakensberg Mountains. The drive should take around three hours and you'll spot the towering Drakensberg range looming on the horizon from about 90 minutes in. On route, stop to visit the Nelson Mandela Capture Site near Howick. Here you will find an art installation consisting of 50 steel columns which depict a portrait of Mandela and marks the very spot where he was captured by apartheid police on August 5th, 1962. Continue on to Spioenkop, arriving in time for lunch. This afternoon, set out to stretch your legs on a nature walk through the Drakensberg foothills with a local guide. Alternatively, you may prefer to explore on horseback.
DAY 4
Drakensberg Mountains
Spend today hiking through the stunning uKhahlamba Drakensberg World Heritage Site. This region was inscribed by UNESCO in 2001 due to its endemic and endangered flora and fauna, including ancient tree ferns, protea and the bearded vulture, as well the largest concentration of rock art south of the Sahara. Take a picnic lunch from your lodge, to be enjoyed at a scenic spot on route.
This morning, depart on a tour of the Spioenkop Battlefield. It was here that General Sir Redvers Buller led the British charge to try to breach the Boer defence line along the Tugela River on 23rd January, 1900. This battle was one of the bloodiest of the Anglo-Boer war, and one in which astonishingly future South African PM Louis Botha, future UK PM Winston Churchill and future Indian independence leader Mohandas (later Mahatma) Ghandi all played a part. After lunch continue your journey by road to Rorke's Drift. The drive should take around two and a half hours, which will have you arriving in time for afternoon tea, followed by evening drinks around the fire.
A full day of history awaits today, as you explore the Anglo-Boer battlefields of Isandlwana and Rorke's Drift with one of South Africa's leading guides. Travel out to the Isandlwana battlefield where your expert guides turns expert storytellers, bringing the battle - a resounding Zulu victory - to life. After lunch back at the lodge, depart for your tour of Rorke's Drift. Here, your guide will describe in great depth the day during which 139 British Soldiers were attacked by over 4,000 Zulu warriors but miraculously emerged as victors; more Victoria Crosses were awarded after Rorke's Drift than any other battle in history. An incredible story to hear as the sun sets.
DAY 7
Phinda Game Reserve
After a hearty breakfast, set off for the four and a half hour drive to the Phinda Game Reserve in north-eastern Kwazulu-Natal, arriving at your safari lodge in time for lunch. Enjoy a few leisurely hours reading a book or lounging by the pool before your first game drive later this afternoon. You'll head out with a small group of lodge guests and expert guide for your game drive in search of the 'Big Five': lion, elephant, buffalo, rhino and leopard. Aside from the Big Five, Phinda Game Reserve is well-known for its excellent cheetah sightings, as well as the rare black rhino. After a few hours' wildlife sightings, your guide will find a scenic spot to pitch up and enjoy a cool beer or a crisp G&T as the sun sets. As darkness falls, you'll begin driving back towards the lodge, keeping eyes peeled for signs of nocturnal species moving in the darkness.
DAY 8
Phinda Game Reserve
A crack of dawn wake-up call will get you out of bed for today's adventures. After a steaming hot cup of coffee or tea and some snacks, you're ready to head out on a morning game drive in search of more incredible species - ensure camera batteries are well charged! Return to the lodge late morning for a delicious brunch and a few hours R&R before a second game drive later this afternoon. Alternative activities on offer include guided bush walking or visits to the local elephant and rhino conservation projects.
DAY 9
Phinda Game Reserve
Forego the morning game drive and enjoy a lie in this morning; after breakfast at the lodge, you're invited to an authentic Zulu homestead. Visit the home of a traditional healer, get a glimpse of daily life in the village and perhaps even pick up a handicraft or two from the local communities. After lunch, pack an overnight bag as you'll be spending this evening out in the bush! Depart on your afternoon game drive to tick off more species, before arriving at a clearing in the bush as the sun begins to set. Your camp for the night is a mattress, mozzie net, warm duvet and blankets if it's extra chilly. Enjoy dinner cooked on an open fire, before settling down for a night under the stars.
DAY 10
Phinda Game Reserve
You'll likely wake with the sun, or the chatter or birds, to enjoy a bush breakfast in your magical camping spot. Be picked up by land cruiser for a game drive back to the lodge where you can enjoy a proper shower - and perhaps a nap! After a leisurely few hours at the lodge, head out on your final afternoon game drive.
Early risers can fit in one more game drive this morning before leaving the reserve behind and travelling on to the coast. The drive will take around two hours - you'll need to park up and take a 4WD transfer for the last stretch as the track becomes rougher. Check into the lodge and spend the rest of the day relaxing on the beach, or indulging in a spa treatment.
Day at leisure on the coast. Perhaps enjoy a snorkelling trip just offshore to spot colourful parrotfish, Moorish idols, blue surgeons and perhaps a green turtle or two, among other species. Other activities available include deep sea fishing; boat trips in search of dolphins, whales and whale sharks (in season); or a guided Maputaland forest walk. Travel from November to March and you may be lucky enough to spot nesting sea turtles along the beach at night.
This morning, depart for Lake Sibaya, just 20 minutes away and the largest freshwater lake in southern Africa, to enjoy a guided kayak trip on the glassy lake. There's a chance to spot hippos and crocs and myriad bird species (including the wonderfully named pink-throated longclaw) as you kayak. The rest of the day is at leisure to relax on the beach.
After a leisurely morning, leave the lodge behind for the four hour journey to Richard's Bay airport, where you will drop off your hire car. From here, take a one hour and a quarter domestic flight to Johannesburg to connect to the overnight flight back to London. Your bags will be checked straight through and you will roughly three hours in Johannesburg before the onward flight leaving in the evening.
A Rough Idea of Price
Dependent on season, accommodation and activities
The estimated cost for this trip starts from £3,905 to £5,610 per person. The final cost of the trip depends on the way we tailor it especially for you. The final cost varies according to several factors, which include the level of service, length of trip and advance booking time. The exact price will be provided on your personalised quote. The average starting price for this trip is £4,490 per person.
A few of the benefits of travelling with us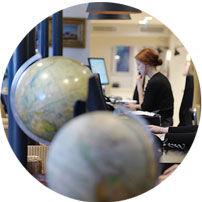 Get in touch
Our experts have the inside track on the destinations they sell and will tailor-make a holiday to your unique requirements.
Contact one of our South Africa specialists