Itinerary Highlights
Look down on twinkling Hakodate from the top of Mount Hakodate at dusk
Enjoy a private guided tour of the spectacularly rugged Daisetsuzan National Park
Snap an Instagram worthy photograph of the cobalt blue pond in Biei, Furano
Contact one of our Japan specialists + 44 (0) 20 3958 6120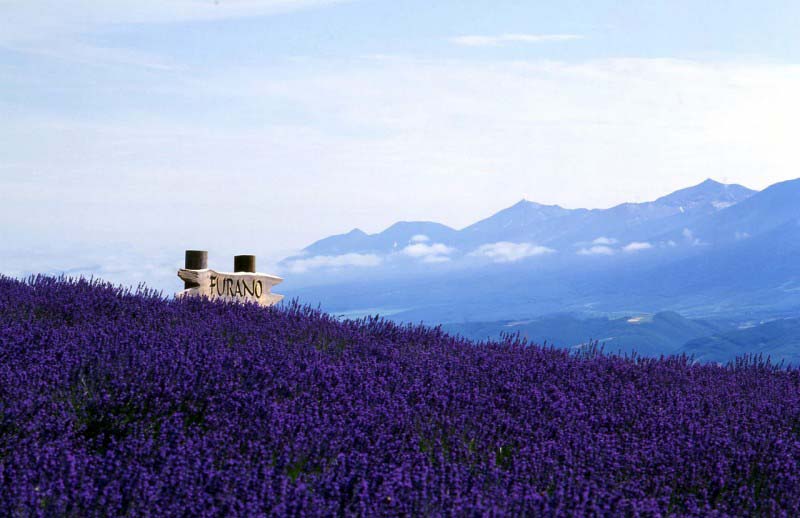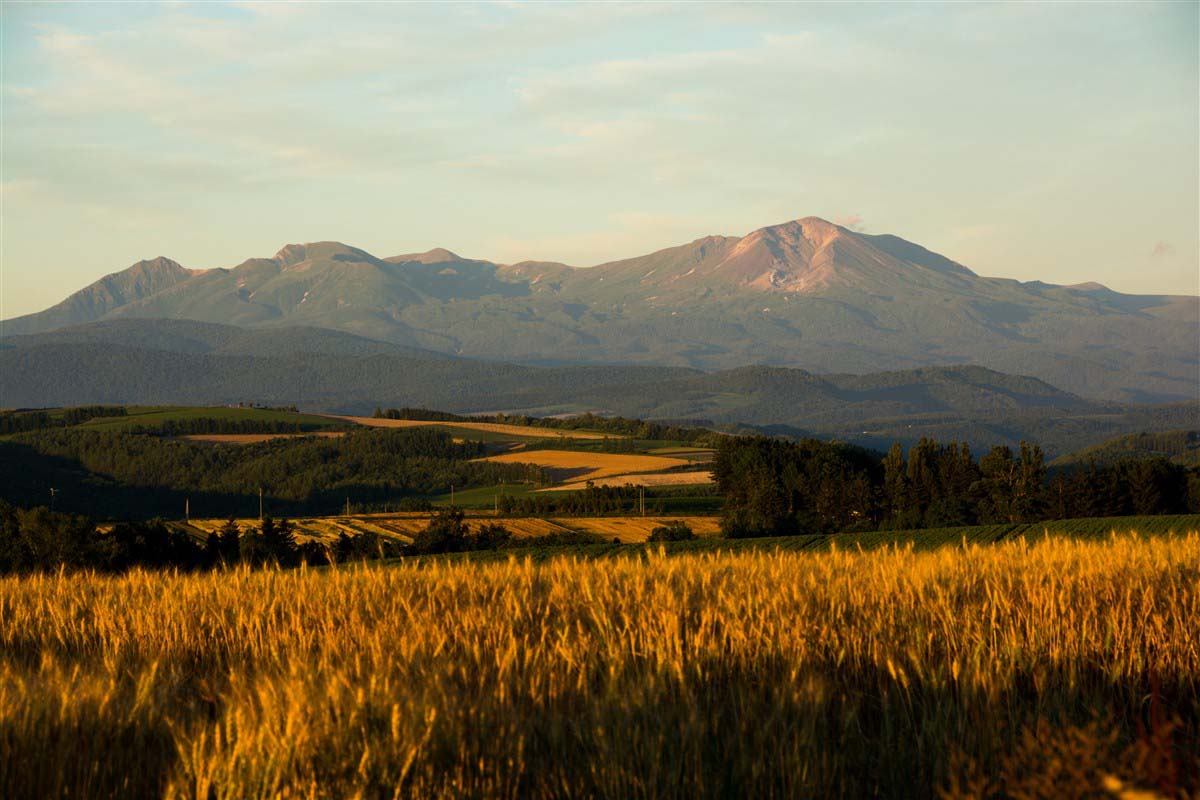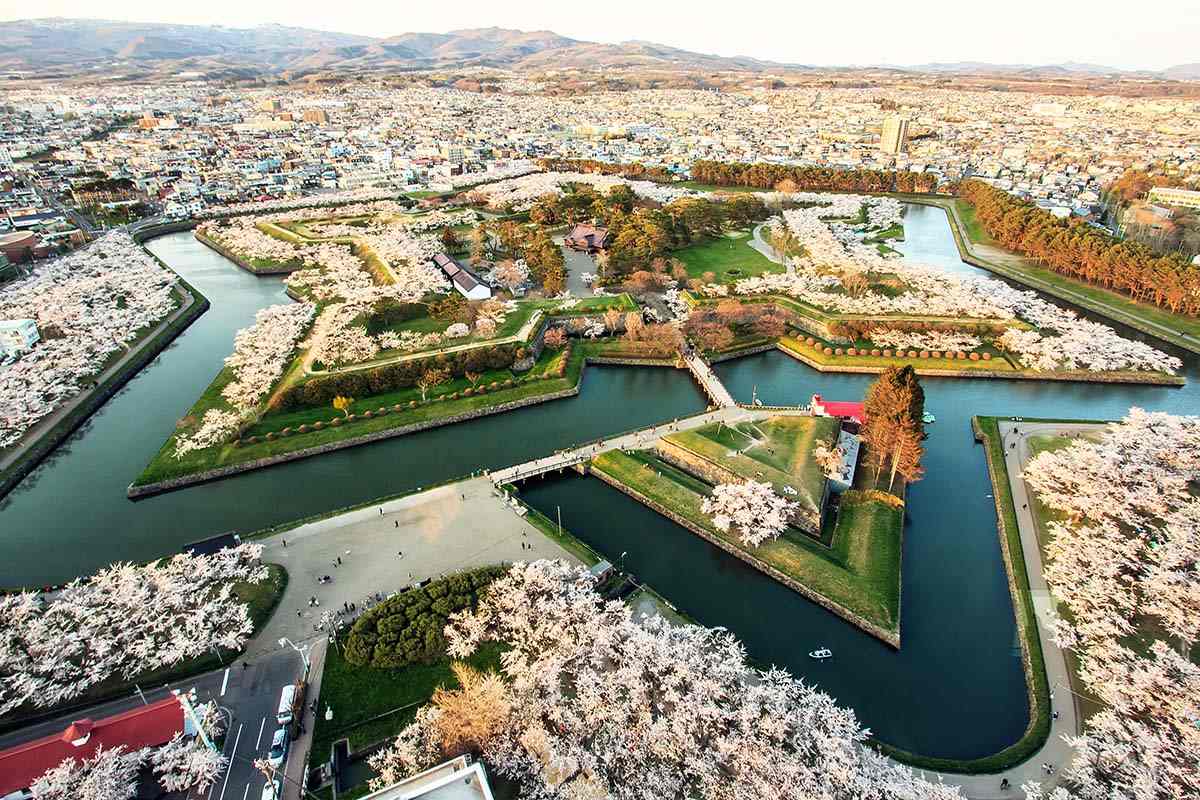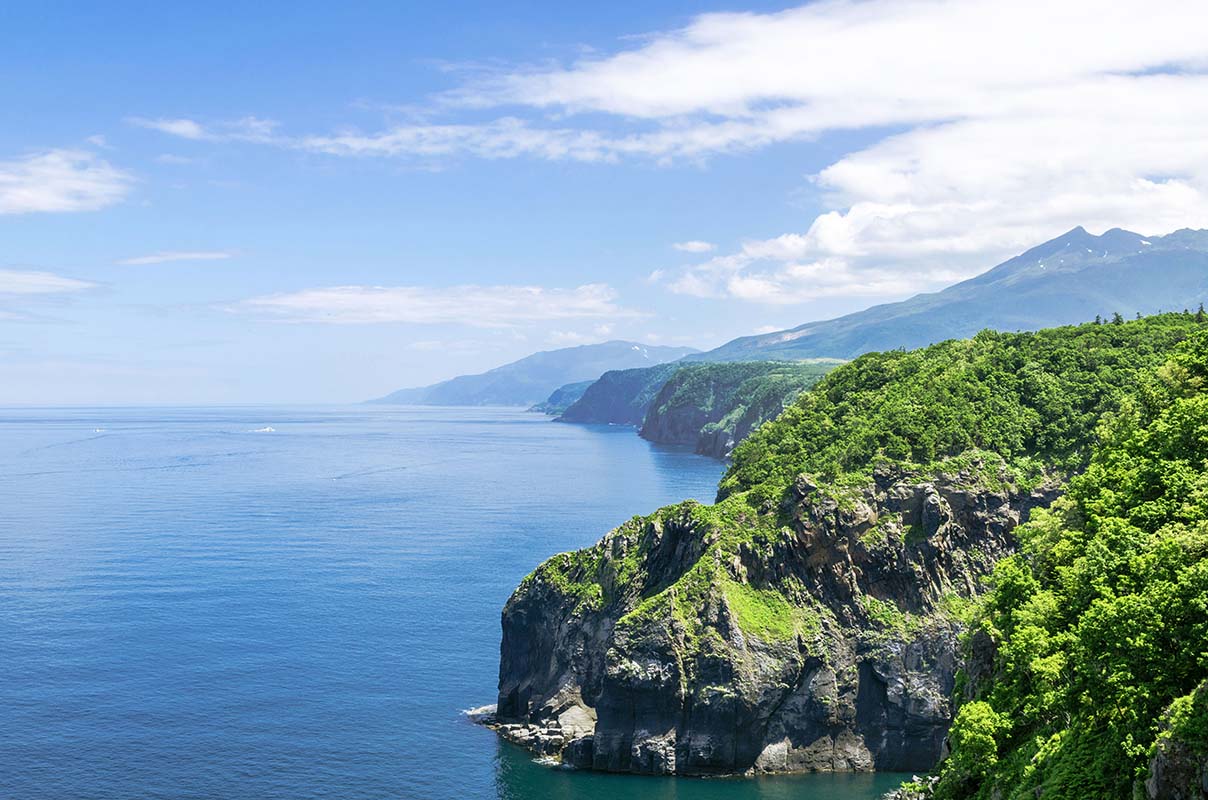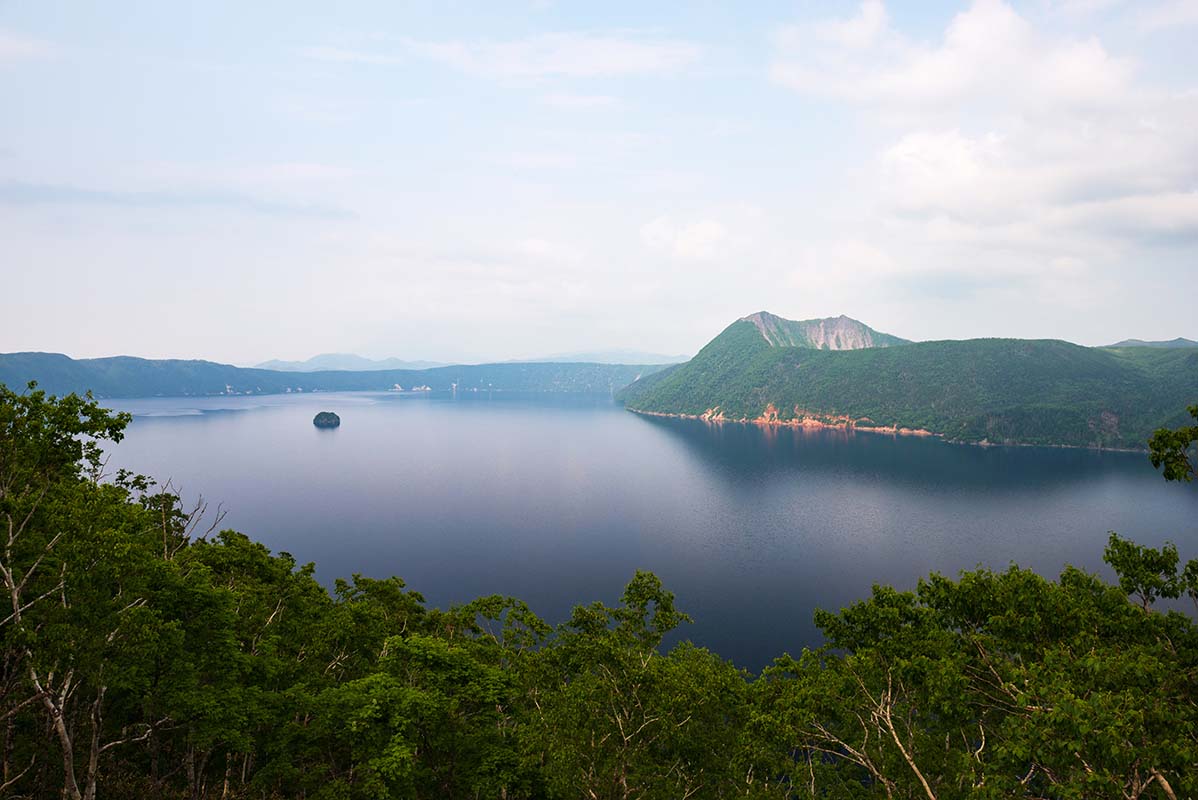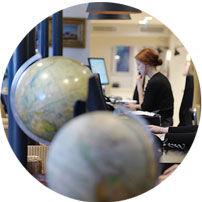 This thirteen day itinerary to the northern island of Hokkaido is perfect for second timers looking to get off Japan's beaten track or, for those with extra time on their hands, it works well in conjunction with an exploration of Honshu - the main island. From Hakodate to Mount Komagatake and the national parks of Shikotsu-Toya and Daisetsuzan you can expect panoramic views and volcanic hot springs. Add ski resorts, Sapporo beer (and city) to superfresh sushi, and this trip is as varied as the fascinating Japanese culture it so perfectly encapsulates. NB: this suggested itinerary supposes a summer sojourn in Hokkaido, but this is also Japan's premier ski destination so well worth a visit in winter as well for an ideal ski/sushi combo.
Route
Everything is 100% tailored to you
Your Japanese adventure starts with a flight to Tokyo. The flight to Japan is takes nearly twelve hours, so make sure you stock the iPad with box sets aplenty.
Flights from the UK into Tokyo Narita usually arrive at around mid-morning and you will be met here for your private transfer into central Tokyo, which is about an hour and a half drive. Your afternoon is to be spent at leisure in the Japanese capital, and we recommend trying to make an evening of it too, so that you can get in to Japanese time as early as possible. We will provide you with a detailed Dossier with our discerning selection of places to eat, drink, shop and see in Tokyo.
Today you will be heading north by train to explore the northern island of Hokkaido, fully connected to the bullet train network since 2016. We love this beautiful train journey, which takes five hours (four hours on the quickest Shinkansen bullet trains).
We will pre-book tickets and you will arrive into Hakodate by late afternoon, after passing through the impressive tunnel under the Tsugaru Strait that separates Hokkaido from the main island of Honshu. We will then arrange for a transfer from the train station to your hotel for check in. When you have settled in, we recommend taking the Mount Hakodate Ropeway cable car up to the top of the eponymous mountain on the outskirts of town, for one of the most famous night views in Japan. For dinner we will provide details of Hakodate's finest restaurants in our Dossier.
DAY 4
A Date with Hakodate
This morning you will be met by your guide for a day's exploration of Hakodate - a city with a long maritime history - and the surrounding area. The journey starts with a train ride to Onuma Quasi National Park, 12 miles to the north of the city. The park is home to beautiful lakes dotted with islands, all overlooked by the dormant volcano Mount Komagatake. Heading back in to town you will visit the historical districts of Bay Area and Motomachi and finally Goryokaku Park, a star-shaped citadel built back in 1866 in the face of the new western imperial threat. This is a particularly lovely spot during cherry blossom season but also from the top of Goryokaku Tower, a 300 ft viewing platform. Return to the hotel, and this evening you can explore Hakodate further.
DAY 5
Shikotsu-Toya National Park
It's an early start today so you that visit the morning Asaichi market to see the fresh fish being bought, sold and delivered, before you get to enjoy about the freshest sushi breakfast imaginable. After breakfast you will return to your hotel where your guide will drive you to Shikotsu-Toya National Park, named for the twin caldera lakes within the park. After lunch here you will visit Noboribetsu, a famously volcanic area (which is saying something in Japan) that's home to onsen hot springs. Bathing in an onsen is one of the quintessential experiences in Japan, but as with so much of Japanese culture, there is a good deal of etiquette to observe, so if you want to visit we will help you avoid the cultural no-nos and other potential diplomatic pitfalls. Next stop is Jigokudani or Hell Valley, home to hot steam vents and streams bubbling with sulphurous gases. As you'd imagine, it's quite a pretty pongy place. Half an hour's walk away is Oyunuma, an equally sulphurous pond with water that's around 50 degrees Celsius all year round. At the end of the tour you will check in to your ryokan, a traditional inn that's another integral part of a stay in Japan; with tatami floors, futon beds and yakata dressing gowns. There's then a multi-course kaiseki dinner for a real insight into Japanese home life.
DAY 6
Volcanic Activities
Today you will spend more time exploring Shiktosu-Toya National Park by private car with your guide. In the morning you can explore the area around Mount Usu, an active volcano which has erupted four times in the last century. The Usu Volcano Science Museum has interesting exhibitions about the eruptions in 1977 and 2000, after which you will travel to the top of Mount Usu using the Usuzan Gondola cable car to enjoy a breathtaking view of the ocean, Lake Toya and the largest of Mount Usu's craters.
After lunch you can explore the area around the impressive Mount Yotei volcano, making a stop at the Kyogoku Fukidashi Koen to sample supremely pure volcanically filtered spring water from Mount Yotei. Next stop is the internationally renowned ski resort of Niseko, where you can enjoy some of Hokkaido's best local delicacies in one of many bars and restaurants. If travelling in winter then Niseko is arguably Japan's finest resort, so we can arrange accommodation, ski hire and lift passes for a stay here.
After breakfast this morning you will take the pre-ticketed train to Sapporo, the capital city of Hokkaido and home to the eponymous (and excellent) beer. The journey should take less than three hours and on arrival you can check in at your hotel in Japan's fifth largest city. This afternoon will be yours to explore the city under your own steam. You should visit Odori Park, the green heart of the city, Sapporo TV Tower for panoramic views, and Ainu Museum in the Botanical Gardens at Hokkaido University to learn about the indigenous Ainu people. Last but definitely not least, visit the Sapporo Beer Museum - which should set you up nicely for a night on the tiles in Hokkaido, a famously fun city. Go for an izakaya (pub) crawl around the buzzing Susukino nightlife district and sample the wares of one of the 16 traditional ramen restaurants on the imaginatively named Ramen Street.
Today we will provide you with train tickets and all the info to do a self-guided day trip to Otaru, just an hour from Sapporo. Otaru is a historic port famed for its glasswork and sake distilleries and was the key port for Hokkaido in the 19th and 20th centuries. Wander along the elegant canal network that has now been tastefully renovated so that the warehouses lining it are now boutique shops, restaurants, galleries and bars. Adjacent is Sakamachi Street which is home to a Music Box Museum, glassworks and - in honour of the glasswork and canal connection - a museum of Venetian art. Even better, and as you'd expect from a former fishing port, Otaru is the place for some of the finest sushi in Hokkaido, if not Japan. Head back to Sapporo in the afternoon and enjoy your last night in the city.
This morning sees you met by your guide for a two hour private car transfer to Furano, known for its twin peaked ski resort in winter and glorious (hopefully) summer weather that sees the region covered in fields of lavender and vineyards. Where yesterday was all about Venetian parallels today it's the turn of Provence as you snap away at expanses of lavender fields and sample the latest vintages from the Furano Winery. After lunch you will head on to another photogenic spot, the extraordinary blue pond in Biei, before heading back to Furano.
Biei Lake's striking cobalt blue colour was caused by - according to who you listen to - the region's naturally high mineral content, or the accidental introduction of colloidal aluminium hydroxide sometime in the past. Either way, the effect is remarkable, with a stand of trees rising from the ice blue water. By now your camera will be glowing red hot so it's time to head to your hotel in Furano for the night.
DAY 10
Daisetsuzan National Park
This morning you will be met at your hotel for the two hour drive to Daisetsuzan National Park, the largest national park in the whole of Hokkaido, and one that's home to spectacular natural wonders. Your first port of call is Sounkyo, an onsen hot spring town which is the perfect base from which to explore the park. After lunch you have the afternoon at leisure and we would recommend taking the Mount Kurodake ropeway cable car up the near 6,000ft peak for incredible views of the 875 square mile national park. You can then enjoy some gentle trekking along well-signed trails, but please note that we strongly recommend packing (and wearing) proper trekking gear, from the correct footwear to warm, waterproof clothing as it can get pretty cold - and occasionally wet - at the summit. Head back down using the cable car and enjoy a quiet night in your hotel in preparation for another full day exploring the national park tomorrow.
DAY 11
Daisetsuzan National Park
Today you will explore the park in more detail with an English-speaking driver who will show you the highlights of this stunning park. These include waterfalls, old bridges, soaring mountains and deep gorges. You can stop and walk the various trails through the spectacularly rugged landscape, keeping an eye out for brown bears and pikas - small mammals that look like a cross between a rabbit, a hyrax and a vole - and admiring the views along the way. We can also arrange a guided hike on Mount Asahi.
After a day appreciating one of Japan's finest landscapes, head back to your hotel for a well-earned rest.

After breakfast at your hotel you have a couple of hours to stretch your legs before the hour and a half transfer to Asahikawa Airport, where you will catch an hour and 45 minute flight back to Tokyo. After landing, take the metro into town and head to your hotel for one last night in the Japanese capital. As before, our detailed Dossier contains top tips on where to eat and drink, and we can pre-book restaurants if you'd like.
Following one last breakfast at the hotel you will be transferred to the train station for the train to Narita or Haneda Airports (international flights depart from both) and your twelve and a half hour flight home to the UK, landing back at some point in the afternoon, depending on the flight.
A Rough Idea of Price
Dependent on season, accommodation and activities
The estimated cost for this trip is £7,945 to £10,035 per person. The final cost of the trip depends on the way we tailor it especially for you. The final cost varies according to several factors, which include the level of service, length of trip and advance booking time. The exact price will be provided on your personalised quote. The average price for this trip is £8,360 per person.
A few of the benefits of travelling with us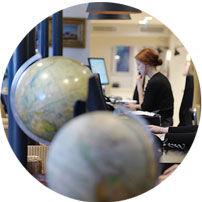 Get in touch
Our experts have the inside track on the destinations they sell and will tailor-make a holiday to your unique requirements.
Contact one of our Japan specialists