Itinerary Highlights
Snorkel right off the beach at your luxury hotel
Hire a car and explore the island - including a rum distillery and cocoa plantation
Trek along beautiful mountain trails
Relax and enjoy some sunshine on the beautiful white sandy beaches around the island
Contact one of our Grenada specialists + 44 (0) 20 3958 6120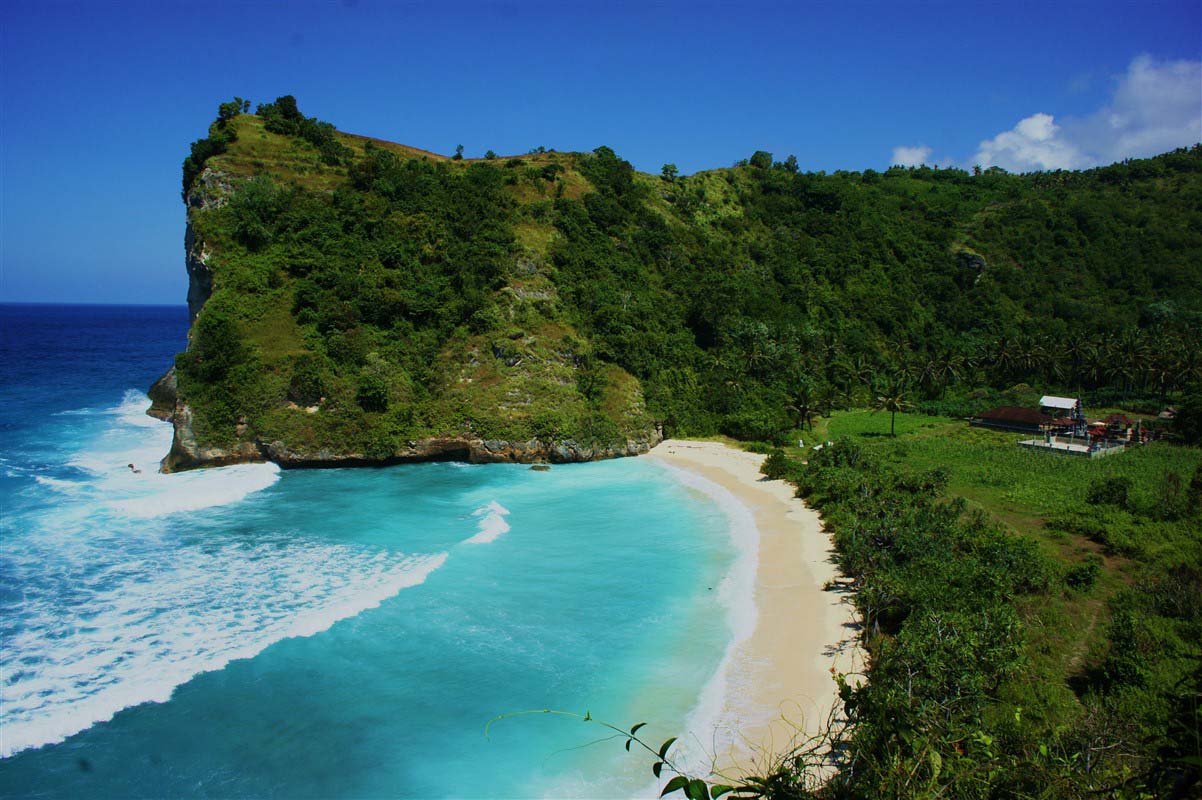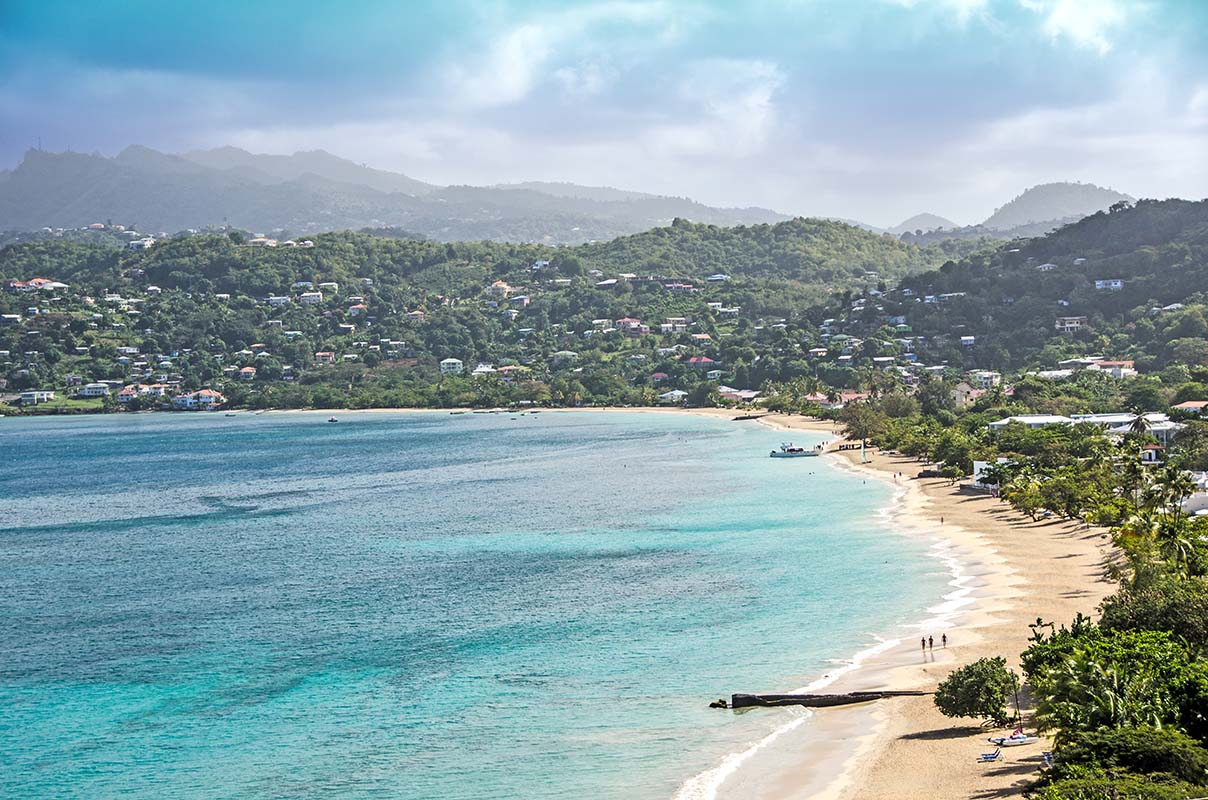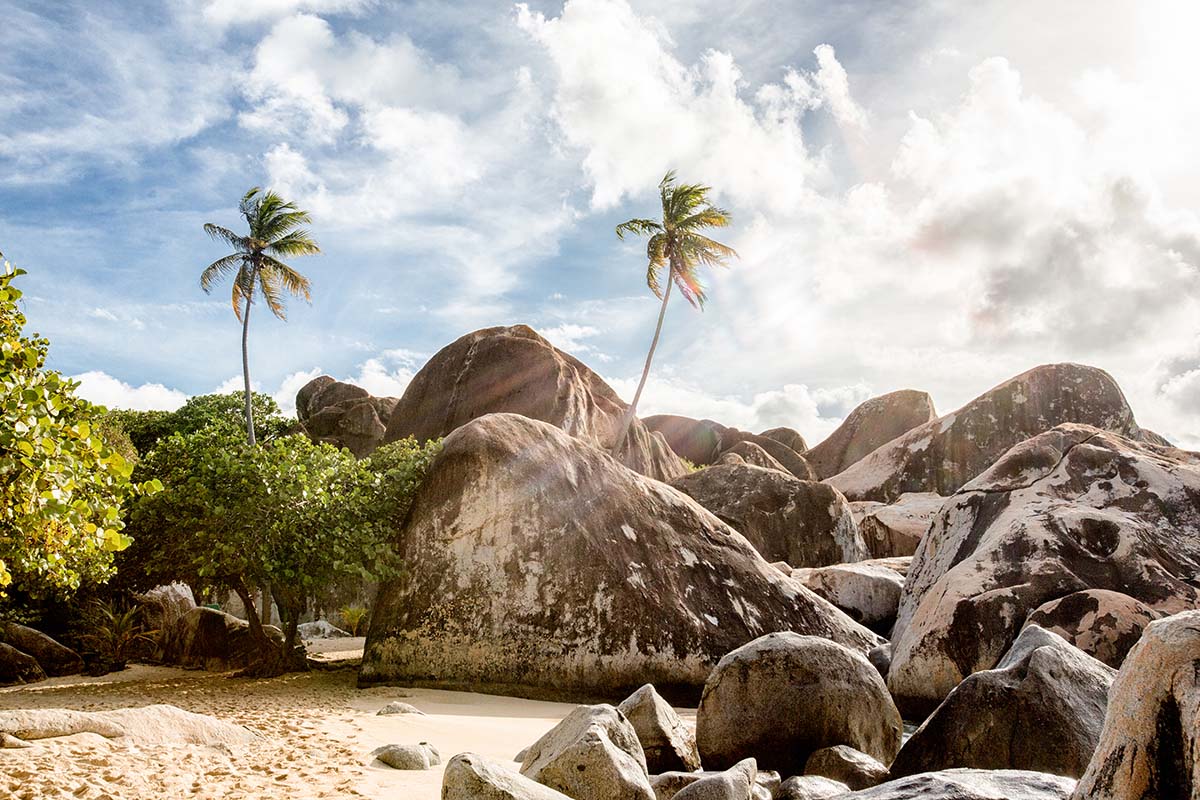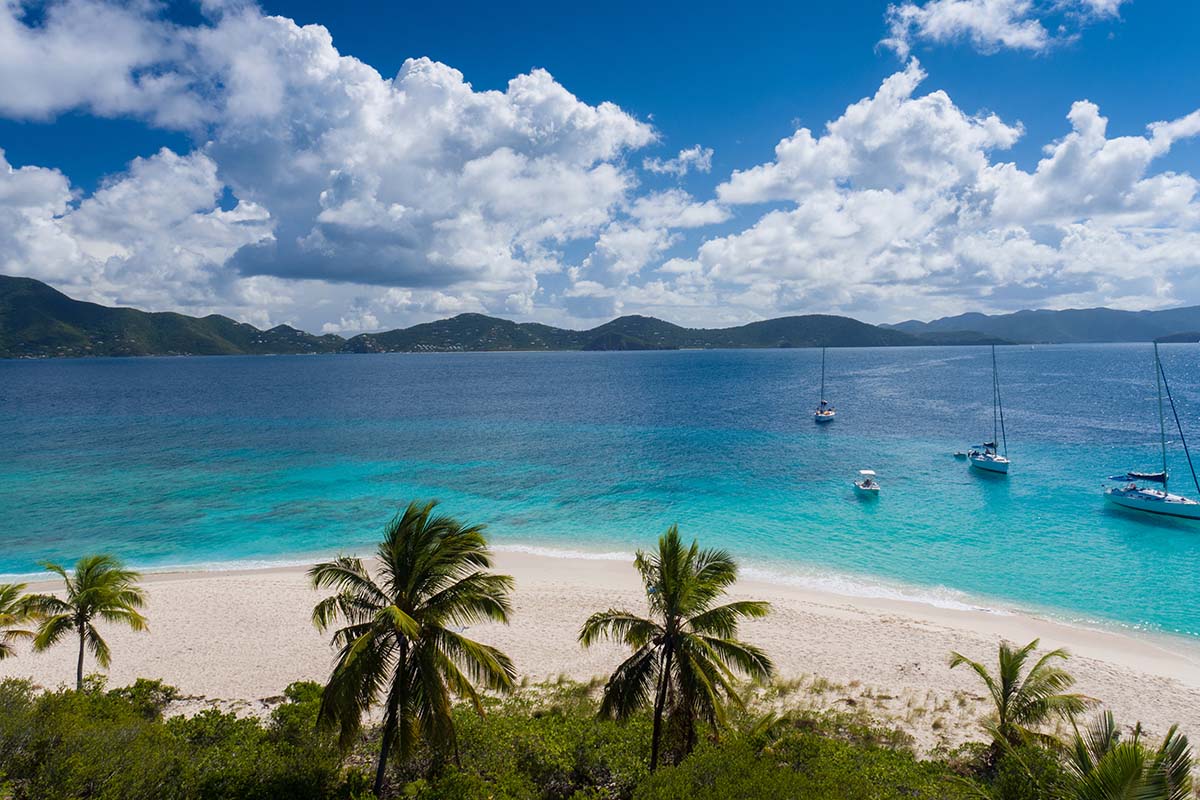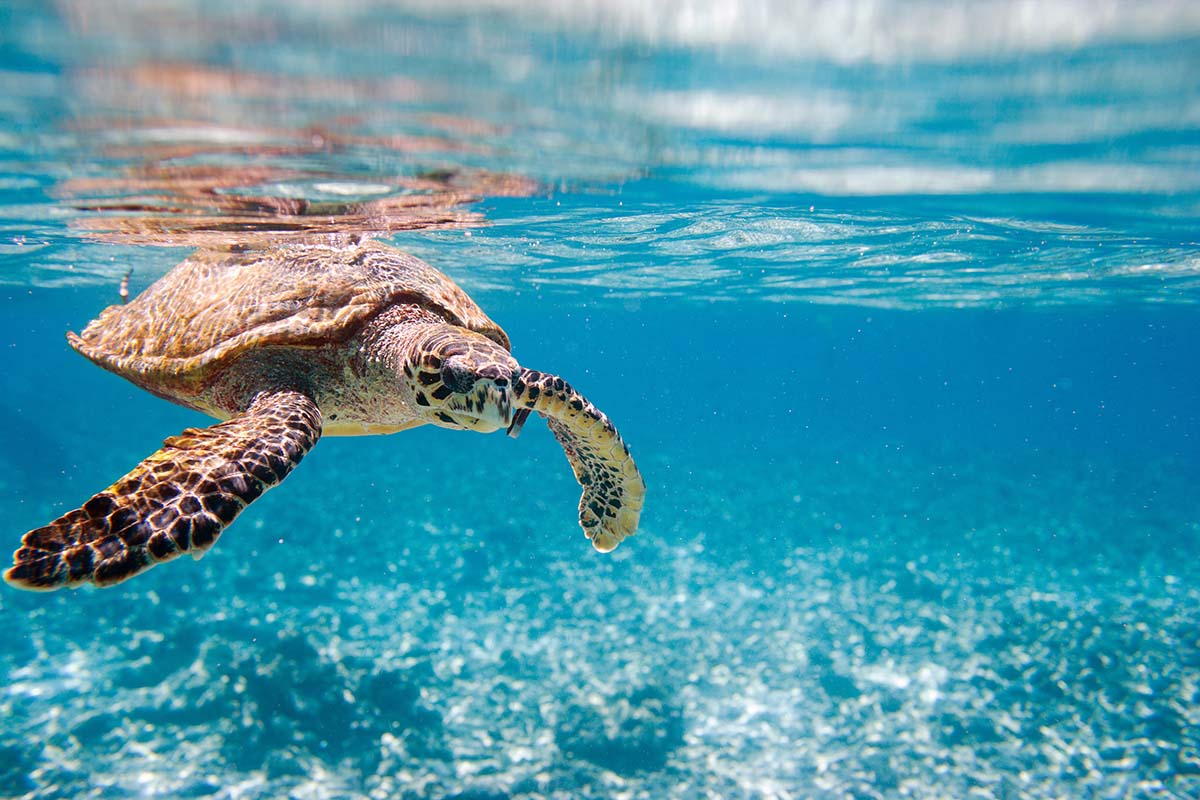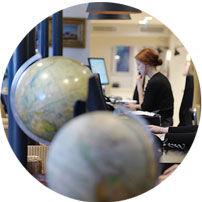 This Grenadian getaway is all about beautiful beaches, pristine waters and an array of cultural excursions. From snorkelling over the world's first underwater sculpture park to kayaking right off the beach and sampling locally grown organic chocolate, there is plenty to keep you busy on this nine-day trip.
Route
Everything is 100% tailored to you
Your Caribbean holiday begins today as you head to the airport in good time for your mid-morning flight to Grenada. Including a short touchdown in St Lucia en route, the total flight time is around ten-and-a-half-hours, so you will arrive in Grenada in the mid-afternoon. When you land, a member of our team will be waiting to meet you and privately transfer you to your hotel. After checking in and freshening up, get a drink from the bar and settle down to celebrate arriving with a leisurely dinner.
DAY 2
Discovering the Deep Blue
Spend your first laidback morning in Grenada, with a lie-in and breakfast in the sun on your private balcony. You might then want to head down to the beach for some sunbathing and sea views. The waters around Grenada are known for their fantastic marine sightings and we highly recommend taking advantage of the hotel's complimentary snorkelling gear to see why for yourself. For those looking to get some diving in, today would be a good time to start a dive course, leaving plenty of time for a four-day course either to qualify for your PADI Openwater or to move on to the next level. We can pre-book all your diving for you if you'd like us to. Spend a few hours swimming, snorkelling, diving or simply sunbathing before a well-earned dinner.
DAY 3
Getting to Know Grenada
Today you have the opportunity to relax at your hotel, taking advantage of the complimentary facilities and beautiful beach, or you could hire a car to do some exploring. If you decide to get out and about, we will arrange the car hire. We recommend starting your exploring in the picture perfect island capital, St George, where you might like to visit the National Museum and The Carenage, which is the inner harbour surrounded by colourful Georgian buildings.
Since you'll be away from the hotel for lunch we also suggest picking up some local street food - Oil Down, the national dish, is a particularly flavoursome coconut milk one-pot dish which is served with dumplings.
If you want to explore further afield, Grand Anse Beach is a lovely spot with views of the capital and the surrounding hills. Further south, the pale pink sand of Pingouin Beach (a.k.a: Pink Gin Beach) is the perfect Instagram spot.
DAY 4
Do Go Chasing Waterfalls
Since we have rented you a car, today you can use it to explore more of the island. Towards the centre of Grenada is the beautiful and lush Grand Etang National Park where nature and hiking lovers will find plenty to do.
Amid the dramatic mountains (including, at 1900ft, the highest peak in Grenada) there are endless lakes, waterfalls and hiking routes ranging from 15 minute strolls to full on treks. As you explore, keep your eyes peeled for exotic birds and beautiful sea views.
When you're done exploring, make your way back to your hotel for sunset cocktails and a well-earned dinner.
After a few days of exploring the island, today base yourself at the beach of your hotel. From there you will be able to take advantage of some of the watersports facilities and explore the island by sea rather than car.
On a Hobie Cat catamaran, sail out to sea and travel along the coast to see some more of the island surrounding your hotel, or, alternatively, take a pedalo out with some snorkels and dive in and out of the water as you explore. Or you can join a small group to go out on a small catamaran cruise that takes you to Hog Island for a lobster lunch on the beach, and stops en route at the Underwater Sculpture Park - the world's first - for some snorkelling.
This evening, choose to dine in your hotel or ask us to recommend one of the local restaurants for a more authentic dining experience or change of scenery.
Make use of your hire car again today and head to the north of the island. Here, visit Belmont Heritage Estate to learn about the organic chocolate making process, from bean to bar. While exploring the estate, meet the workers and the resident wildlife, and then make sure you make time for a tasting.
On your way back to your hotel, call in to River Antoine Rum Distillery. Here you can again try some samples (non-drivers only!) and pick up a bottle or two to take home. Dinner is then back at the hotel, with lots of fresh local ingredients on the menu.
Sadly today marks your last full day in the sun on Grenada. We suggest having a well-deserved day of rest and relaxation on the beach and in the sea. First up, though, is your indulgent private breakfast, on the beach with your toes in the sand, rather than on your terrace. When you've suitably indulged you then have the rest of the day to spend as you please. All of the watersports are available as usual and you might like to do some more snorkelling or kayaking. Or take an exhilarating morning RIB (Rigid Inflatable Boat) ride out to snorkel on the world's first underwater sculpture park. This evening enjoy a final dinner, complete with a drink or two to celebrate the end of a great trip.
After a final few hours of sunshine, this afternoon it's sadly time to say goodbye to Grenada and make your way home. You will be privately transferred to the airport and arrive in good time for check in. As with on the way, the flight touches down in St Lucia en route, and takes around nine and a half hours in total, flying overnight.
After your night flight you will land back in the UK this morning - just in time for breakfast.
A Rough Idea of Price
Dependent on season, accommodation and activities
The estimated cost for this trip is £1,895 to £2,675 per person. The final cost of the trip depends on the way we tailor it especially for you. The final cost varies according to several factors, which include the level of service, length of trip and advance booking time. The exact price will be provided on your personalised quote. The average price for this trip is £2,230 per person.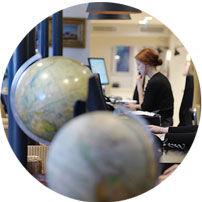 Get in touch
Our experts have the inside track on the destinations they sell and will tailor-make a holiday to your unique requirements.
Contact one of our Grenada specialists