Itinerary Highlights
Take a boat ride out onto Lake Como and admire the stunning mountainous scenery
Eat your body weight in delicious pizza, pasta and bruschetta
Watch the sun go down from prime position high up on the rocky Amalfi Coast
This itinerary can be done partially, or entirely, by train
Contact one of our Italy specialists + 44 (0) 20 3958 6120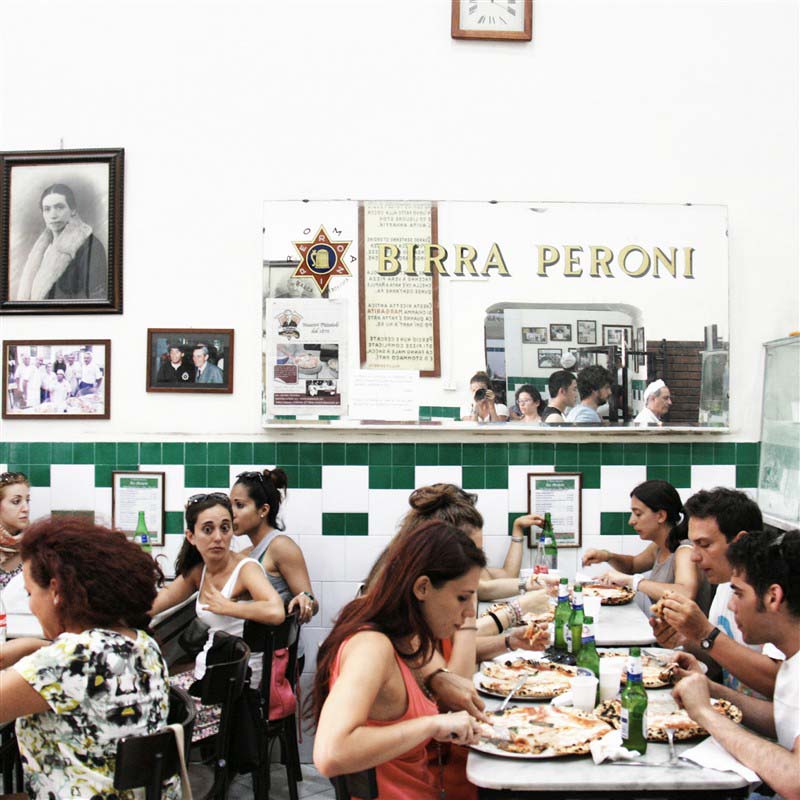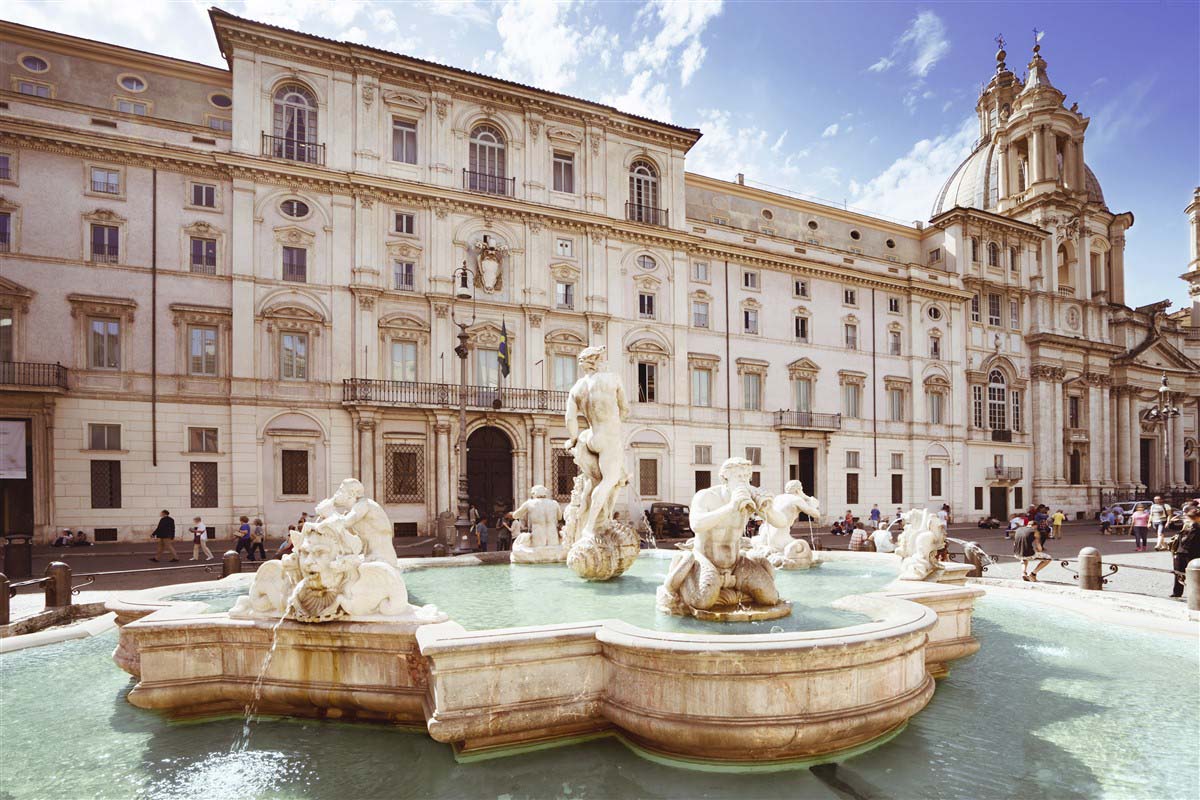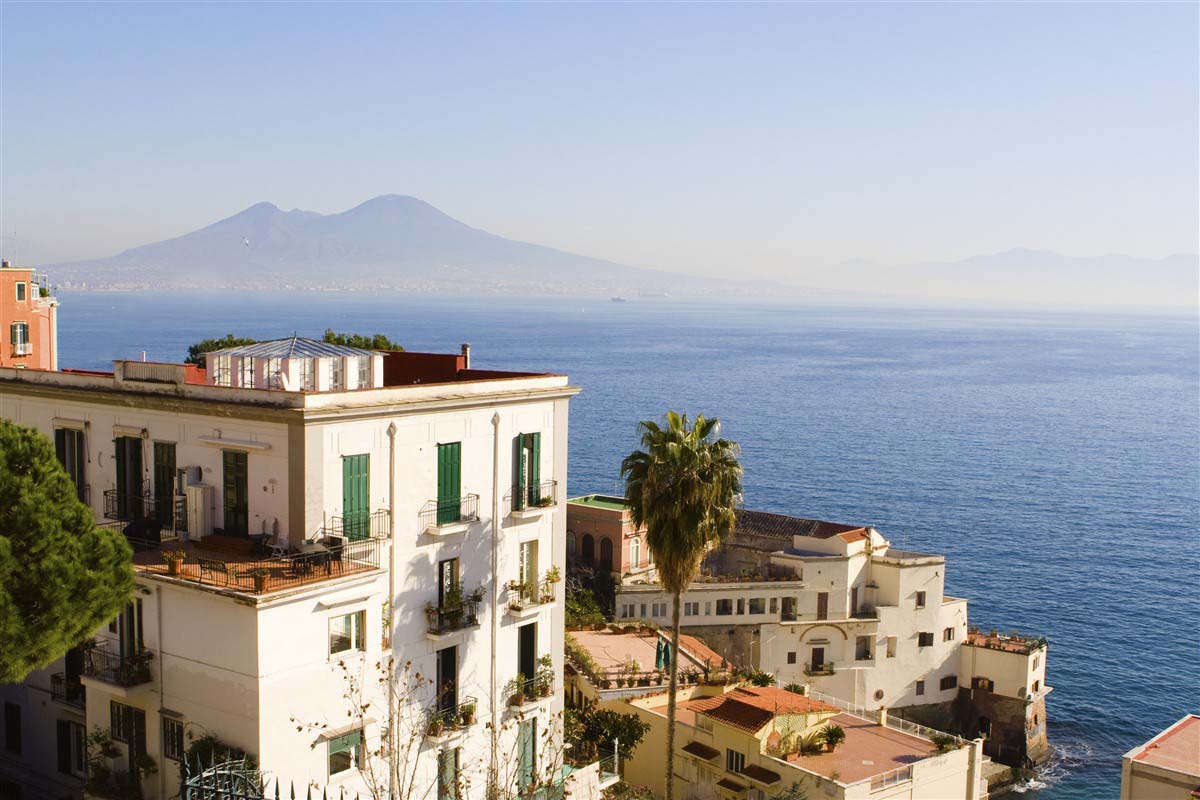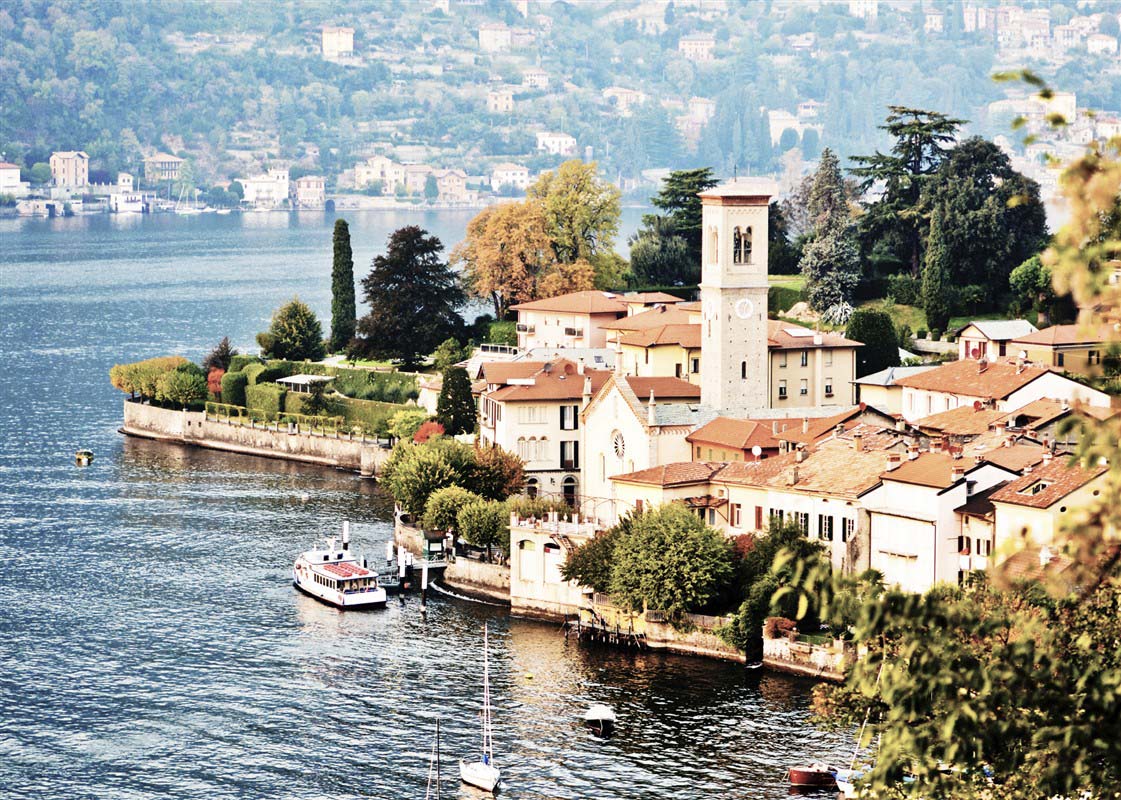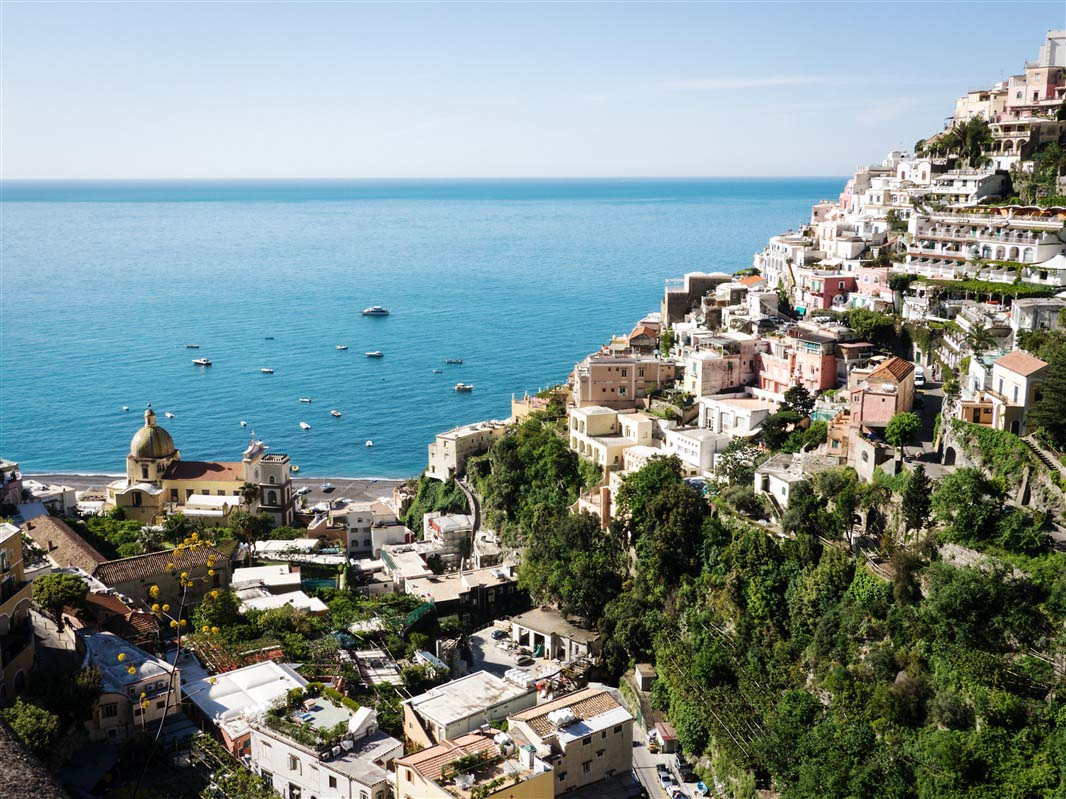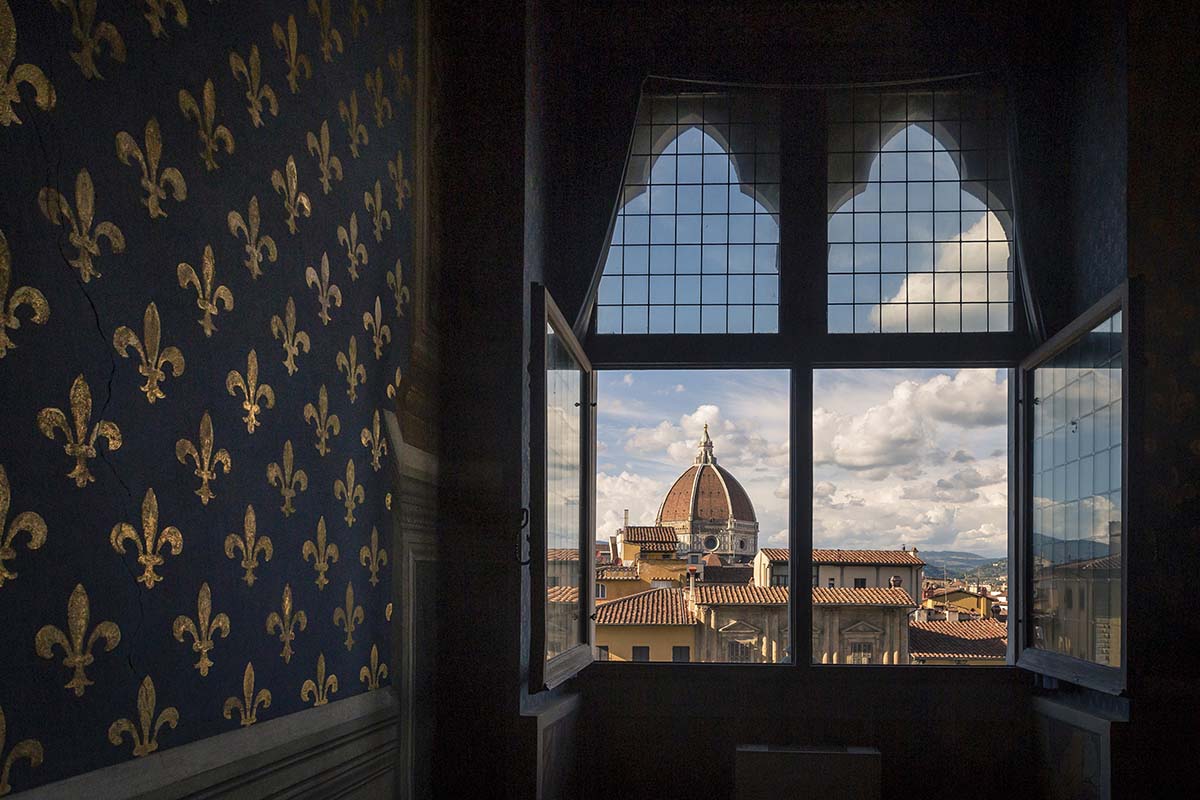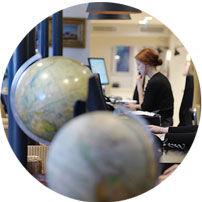 While Italy might be famous for fabulous sports cars this twelve day tour of some of Italy's most beautiful and glamourous spots celebrates another very civilised way to see the country - by train. This carefully planned itinerary makes the most of the country's (arguably surprisingly) efficient and very good value rail network, so climb aboard for a neater way to enjoy la dolce vita, watching the countryside fly before you stop off in yet another gorgeous city.
Route
Everything is 100% tailored to you
Arrive into Italy on an early flight from the UK to Milan, which will take between two and two and a half hours. Once you've collected your bags, meet your private transfer driver (we're going to cheat this first time) and make the 45 minute drive from the airport to Lake Como. Here you'll be able to check in to you hotel, freshen up and then head out for a delicious lunch. After lunch the rest of the afternoon is yours to wander and explore the historic town centre of Como. Take photographs of the grand coloured buildings, stop for a coffee at one of the cafes that line every street corner, or shop for a gorgeous silk scarf - a Como speciality. For dinner try La Terrazza restaurant in Grand Hotel Tremezzo for fantastic views out across the lakes and perfectly cooked fresh seafood.
Head out onto the water this morning with a relaxing boat trip over Lake Como's still waters. The Y-shaped lake is nestled into a stunning valley and surrounded by beautiful mountain scenery so sit back as the breeze ruffles your hair and you admire the stunning views. Your captain will take you to all the must see sights and point out the more hidden gems as you go. Feeling suitably relaxed after a day in the sun, have a casual dinner in Como's Old Town, or at your hotel, and then go for a romantic evening stroll along the lake shore. Our detailed and definitive Dossier will list the best places for dinner.
Get up for a big breakfast at your hotel before you check out this morning. Then head for the train station and board the train headed to Milan, where you'll change and board the train to Florence. The journey is around three hours in total but we've booked you very comfortable 1st Class seats on the train so you're able to while away the time engrossed in a good book or looking out of the window as you pass through lovely countryside and the city of Bologna en route. When you arrive in Florence, head to your hotel to check in and then go for a late afternoon passeggiata or evening stroll. You'll want to see the beautiful Florence Cathedral - and maybe even climb the 463 steps to the top of the dome - as well as the iconic Ponte Vecchio Bridge. Before dinner at Le Volpi e l'Uva, an unassuming wine bar that's the perfect place for an apertivo before a delicious supper in one of our Dossier recommended restaurants.
It's your only full day in Florence today so you'll want to pack in the activities. Feast your eyes on some of the most celebrated artistic masterpieces in the world (Michelangelo's 'David', and Botticelli's 'The Birth of Venus' to name a few) in the Uffizi and Academia Galleries on a private tour with an art historian. Then switch from high art to low art with a stop for a gelato at celebrated ice-cream parlour Carabe. After that you're on your own and we recommend you make your way to Piazzale Michelangelo for the very best panoramic views of the city and the perfect spot to just sit and let the Florence charm captivate you. Dinner is an al fresco affair at Borgo Antico on Piazza Santo Spirito, where the atmosphere is warm and welcoming and the Florentine steak is mouth-watering.
It's back on tracks this morning after a leisurely last breakfast in Florence. Take a cab back to Campo di Marte train station for the direct non-stop train from Florence to Rome, which takes an hour and 20 minutes. When you arrive, check in and head out for lunch in one of our Dossier's definitively delicious restaurants. Make sure it's a light one, mind, because this afternoon you have a private foodie tour of Rome. Starting in Trastevere, the old Jewish Quarter on the west bank of the Tiber, walk through the city with your food writer or chef guide hunting down the city's finest foodie delights and street eats from carciofi (artichokes) to pizza al taglio (by the slice). There may be the odd caffe and gelato en route as well. Head back to your hotel for a rest before walking some of the excess eating off on a traditional passeggiata.
Rome wasn't seen in a day, but today we're going to give it a good crack. This morning you will have a private guided tour of the Italian's capital's imperial past as your private guide - a classical or archaeological scholar - introduces you to the key locations in ancient Rome, from the forum to the iconic Colosseum. After another delicious Dossier-inspired lunch, walk to the Vatican (Rome is surprisingly small) where you will meet your art historian guide for a private tour of the immense St Peter's Basilica and Sistine Chapel, home to Michelangelo's masterpiece ceiling. We will have pre-booked tickets, meaning you can jump the (invariably enormous) queue to the Vatican Palace, home to the church's incomparable Renaissance artistic treasures. Later on, do a spot of shopping in Rome's many boutiques and delicatessens and as evening arrives, enjoy an Aperol Spritz or two before one last Roman restaurant experience.
This morning you'll want to get up early to make sure you get to Naples in time for lots of exploring - and pizza, obvs. Take a cab back to Roma Termini station for the hour and a quarter direct and non-stop service from Rome to Napoli Centrale. Check in to your hotel before you hurriedly head out to get some lunch and when in the city credited with inventing it, that means pizza. Many pizzerias claim to be the best but our favourite is Da Michele on Via Cesare Sersale. Take a ticket, join the inevitable queue and find out what all the fuss is about when you try their basic but beautiful Margherita made with San Marzano tomatoes grown on the volcanic lower slopes of Mount Vesuvius and mozzarella from Campania's marshland water buffaloes. Then wander around the historic centre which is a UNESCO World Heritage Site thanks to its plethora of palaces, castles and churches. Explore the historic Decumani city centre, split in two by the 2,500 year old Spaccanapoli Street which is so narrow it's almost a tunnel. Forget the concept of Rome being a living museum, nothing compares to this area where people have lived, loved and died for two and half millennia. Come evening, enjoy another Neapolitan passion - this time seafood - at Pescheria Mattiucci, a fish shop that each evening turns into a super-informal standing room only restaurant serving whatever was caught that morning. Go for the raw fish platter with bread and fennel and a selection of good cheap Italian vinos.
DAY 8
Naples - Amalfi Coast
Say goodbye to the busy streets of Naples (and, sadly, Italian trains) this morning as you are collected by a driver for your private transfer an hour and a half to the Amalfi Coast. Along the way you'll be skirting around the base of Vesuvius so keep your eyes fixed firmly out of the left hand car windows for some spectacular views. When you get to your hotel, spend the rest of the day relaxing by the pool and soaking up some sunshine while you admire the clifftop views. Now that you have a base for four nights you deserve a little more of a chilled day after all the travelling you've been doing.
DAYS 9 to 11
Amalfi Coast
Over the next three days you can explore all that the Amalfi coast has to offer, at your own pace. We suggest setting aside one day to visit the ancient ruins of Pompeii, which are an hour north of the coast. Thanks to being buried under the burning fragments of Mount Vesuvius' explosion in 79 AD, this is a remarkably well preserved ancient city, and following its accidental discovery in 1788, is now a protected UNESCO World Heritage Site. Plus, its beautiful volcanic backdrop makes it the perfect photograph spot. Amazingly you can still walk down intact Roman streets and wander into what would have been temples, shops and cafes; and with one of our exceptionally knowledgeable private guides on hand you will really get to grips with the layout and day to day activities that once filled this fascinating place. Apart from Pompeii, sunbathing at your hotel and enjoying the many beautiful towns that line the Amalfi Coast, we also seriously recommend you save a morning to walk the Sentiero degli Dei, or Path of the Gods. This trail certainly lives up to its formidable name and provides some of the most dramatic and haunting panoramic views in Europe. The trail is very manageable and should take around three hours, so pack lots of water and take it easy. For your final meal of the holiday you might want to treat yourselves to dinner at the Michelin-starred La Sponda Restaurant in Positano. Thanks to its candlelit terrace and flowered pergola we think this is the most romantic restaurant on the coast, and the simple yet delicious flavours of the food easily match the setting. Add an extensive wine list and impeccable service to the equation and you're in for the perfect last evening.
Unfortunately the time has come to head home so pack up your things and meet your transfer driver at reception this morning. You'll then be chauffeured an hour and a half back to Naples Airport where you will catch your direct flight back to the UK.
A Rough Idea of Price
Dependent on season, accommodation and activities
The estimated cost for this trip is £3,530 to £4,975 per person. The final cost of the trip depends on the way we tailor it especially for you. The final cost varies according to several factors, which include the level of service, length of trip and advance booking time. The exact price will be provided on your personalised quote. The average price for this trip is £4,150 per person.
A few of the benefits of travelling with us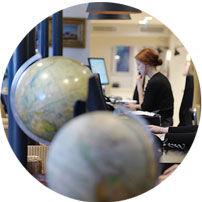 Get in touch
Our experts have the inside track on the destinations they sell and will tailor-make a holiday to your unique requirements.
Contact one of our Italy specialists