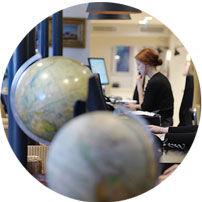 It's a reassuring sign of the laidback vibe in the Caribbean that several of the islands go by their nicknames. There's St Barts for St Barthelemy and then the less well-known St Kitts and Nevis, which should - if formality mattered a jot in this neck of the woods - be called the Federation of Saint Christopher and Nevis. This twin island federation is located in the Leeward Islands and once had a triplet in the form of Anguilla, the nearby British dependency which is also a firm Original Travel favourite. Saint Kitts and the smaller Nevis, lying two miles to the south-east, are now part of our portfolio thanks to BA flights into Kitts.
Where once the islands were among the first in the Caribbean to be settled by Europeans, (Saint Kitts was home to the first British and French colonies in the Caribbean,) we suspect there will be a second wave of settlers any time soon once people cotton on to how wonderful St Kitts and Nevis holidays can be.
Saint Kitts and Nevis Holiday Ideas
A few suggestions to get the holiday planning process started
Contact a specialist directly at + 44 (0) 20 3958 6120
A few of the benefits of travelling with us
Review
What our clients say about us
This is the first time we went on a trip with Original Travel, a specialist advisor who listens to our expectations, and really the feeling of being pampered from departure to arrival. The concierge service is so efficient that we quickly become addicted.
Saint Kitts and Nevis Guide
Practical advice, client testimonials and inspiration to help you prepare for your holiday
Contact one of our Saint Kitts and Nevis specialists