For many, India evokes images of bohemian backpackers dodging cows, street vendors selling fragrant on-the-go fare and tuk-tuks weaving along the restless streets of Mumbai or New Delhi. But the country also offers another serener side, perfect for luxury-loving couples and honeymooners looking to relish a romance-drenched getaway. From the palatial residences of Udaipur to the palm-tree lined beaches of Goa, we have compiled a list of the most romantic places in India to inspire your next fairy-tale escape.
Enjoy Taj Mahal at Golden Hour
It's virtually impossible to talk about the most romantic places in India without addressing the architectural wonder of Islamic white marble that is the Taj Mahal, and the 400-year-old love story that inspired its very construction. In 1631, Mughal Emperor Shah Jahan requisitioned the finest artisans and architects from all over India, Iran and Central Asia to construct a tomb for his beloved empress wife, who was adored for her beauty, grace and compassion. While we might not all expect to have a mausoleum of such extravagance erected in our honour by our other half, admiring the site at the peaceful 'golden hour' (sunrise or sunset), or from a special viewing spot across the Yamuna River, is sure to leave you thinking about how your own love story might too go down as one of the greats.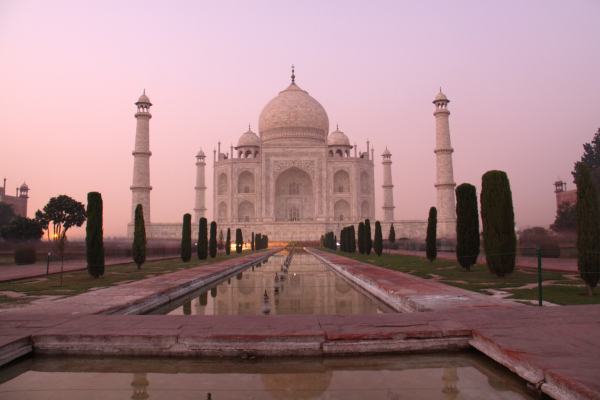 Laze on the Legendary Beaches of Goa
Having long-inspired love songs and love stories, the string of pristine beaches that make up Goa's Arabian coastline is the place to spice up your own love tale with some Indian exoticism. You can enjoy a quiet moment on the legendary Dona Paula Beach, which is dedicated to the Romeo-and-Juliet love affair between the daughter of a Portuguese viceroy and a local fisherman, or perhaps the bohemian Anjuna Bay, which was the site of Lin and Karla's passionate reunion in the spellbinding novel, Shantaram. And the awe of Goa doesn't end when you dust the sand off your feet. You can visit colonial Portuguese mansions in Fontainhas and 300-year-old churches in the Old Town of Goa, and take part in a peaceful couple's yoga session inland to further connect with your special someone.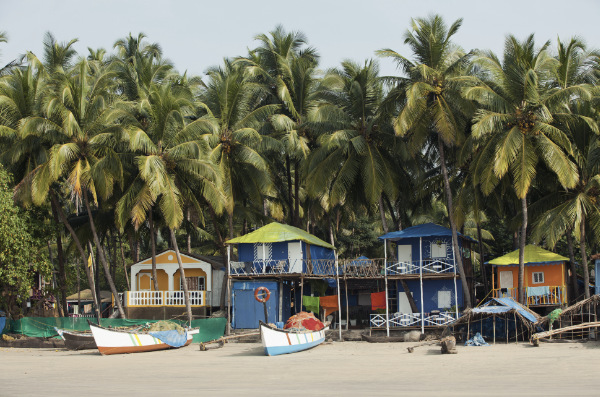 Soak in the Seductive 'City of Lakes'
The ancient city of Udaipur - with its narrow streets, palaces and temples - has evoked a spirit of romance ever since the East India Company's first agent in the region named it one of the most romantic places in India in 1829. Since then, countless generations of lovebirds have found it a place of unmatched peace and tranquility. Walk hand-in-hand through opulent havelis (mansions), designing the many opulent rooms as if they were your own; snake through the city's narrow streets in a vintage car; and enjoy a candle-lit dinner in an open-air restaurant overlooking Lake Pichola.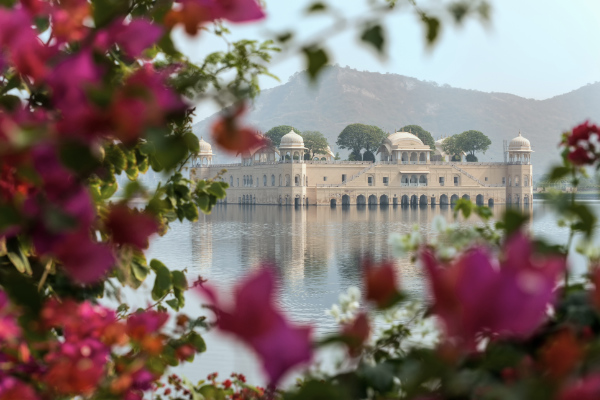 Contemplate a Deeper Love in Ladakh
Adored for its abundance of temples and monasteries that pay homage to the glory of Buddhism in the region, Ladakh is a unique destination in northern India for couples curious to tap into a deeper form of spiritual partnership. You can contemplate the Buddhist teachings on love - which encourage the nurturing of an unconditional love based on kindness and compassion - while overlooking the sweeping Indus Valley from the Thiskey Monastery in Leh, appreciating the symbolic murals at the Manjushri Bodhisattva Temple in Nurla or sitting in the Lamayuru Monastery, the oldest and largest religious building in the region. In some temples, we can even arrange for you to experience a Buddhist blessing, such as for a long and happy life with your partner.