Located on the southeastern coast of Brazil, Rio de Janeiro is best known for its stunning natural landscapes and iconic landmarks, including Sugarloaf Mountain and the statue of Christ the Redeemer atop Corcovado Mountain. It's also famous for caipirinhas so it's only right to sip on one or two of them while you're here. This national cocktail is made from a refreshing mix of cachaça (sugarcane spirit), sugar and lime. Order one at a small and unpretentious boteco (Brazilian bar) or take one to the dance floor at a bossa nova music venue with Brazilian flair. From post-beach beers at Bar Astor to cocktails with a view in Mureta da Urca, there are plenty of lively establishments to try. Read on to learn more about the five best bars in Rio de Janeiro…
1
Soak Up the Ambience in Bar do Mineiro
First up on our selection of the five best bars in Rio de Janeiro is a beloved institution that's been serving up feijoada (a black bean and pork stew) and cachaça since the '80s. The laid-back, no frills Bar de Mineiro is situated in the bohemian and leafy neighborhood of Santa Teresa, an artsy district known for its charming streets and colonial architecture. This popular watering hole is frequented by tourists and locals alike, serving up a myriad of tasty drinks, as well as a few hearty Brazilian dishes and sweet pastéis (pastries). It's particularly famous for its caipirinha cocktails, so it'd be rude not to order a classic lime or passion fruit version to sip on as you enjoy a live music performance or impromptu samba session.
2
Enjoy the Views at Mureta da Urca
While it's not a traditional bar, the Mureta da Urca is an iconic spot in the area, so we had to include it in our list. The Mureta (translating to 'little wall' in Portuguese) stretches for hundreds of metres along the waterfront in the neighborhood of Urca. Friends, families and locals gather here to drink and enjoy the incredible views of Guanabara Bay, Sugarloaf Mountain and the city's skyline. You can bring your own snacks and refreshments, or purchase them from one of the vendors that line Avenida Portugal. It's a must-visit destination if you want to watch a magical sunset and capture a few memorable photos of your travels.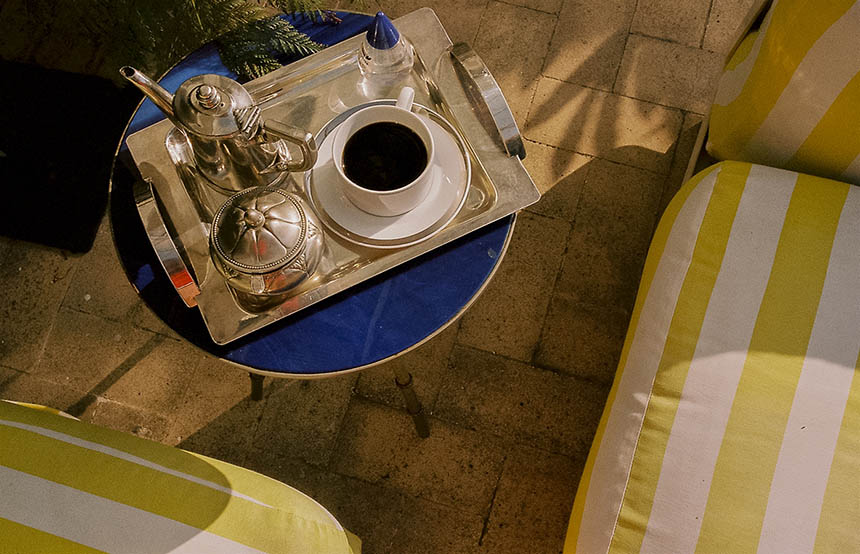 3
Daytime Drinking in Bar Astor
We're moving to the upscale neighbourhood of Ipanema for another of the five best bars in Rio de Janeiro. Inspired by the famous Astor Bar in New York City, the sophisticated and stylish Bar Astor in Rio de Janeiro can be found on Avenida Vieira Souto, one of the main streets that runs along Ipanema Beach. It's in a prime location that boasts gorgeous views of the beach and the Atlantic Ocean, so it makes sense to stop here and enjoy an ice-cold beverage from its extensive drink's menu. Find a spot on the outdoor terrace as a skilled mixologist whips up a craft cocktail for you to sip on by the ocean. Then sit back and admire the panoramic vistas of the famous Morro Dois Irmãos (Two Brothers Mountains), two distinct peaks that look like siblings standing side by side.
4
Sass to Samba in Rio Scenarium
Tucked away in the vibrant Lapa district, Rio Scenarium is a renowned bar and music venue that offers a unique samba experience. It's known for its eclectic decor, which combines antiques, vintage decor and Brazilian folk art. The nostalgic venue is spread across three floors, with each floor featuring a different theme and atmosphere. It regularly hosts live musicians and bands, with a focus on traditional Brazilian genres like samba, choro and bossa nova, and there's a large dance floor for both novices and enthusiasts to show off their moves. Rio Scenarium also serves up a variety of authentic Brazilian dishes, snacks and cocktails, so guests can enjoy a complete dining and entertainment experience under one roof.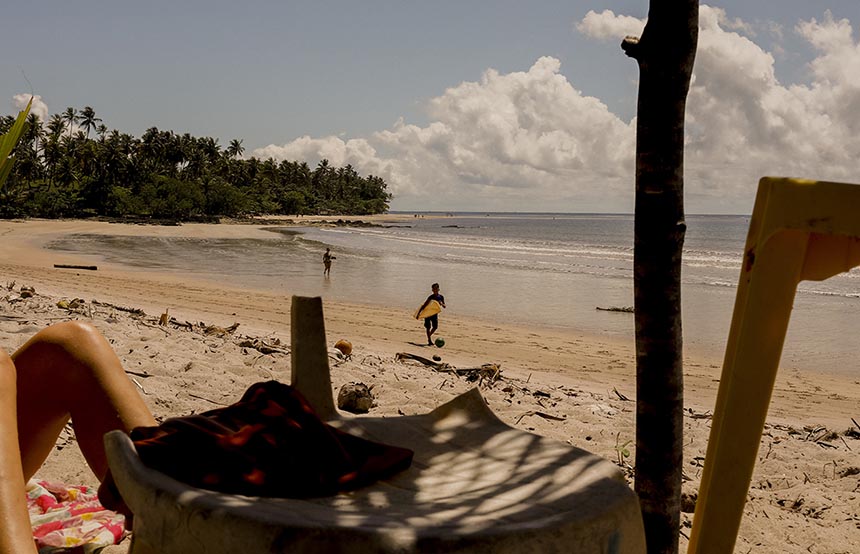 5
Get lively at The Maze Rio
Last up on our round-up of the five best bars in Rio de Janeiro is The Maze Rio, also known as The Maze Inn, a jazz venue and guesthouse situated high up on a hill in the Catete neighbourhood. The bustling venue was founded by British artist Bob Nadkarni in 2003 and the walls are decorated with his work, while the roof is adorned in bright Gaudí-esque mosaics depicting hummingbirds and palm trees. Originally an art studio, it's now renowned for its jazz performances that can be enjoyed as booze flows from the bar. Indulge in a Piña Colada or pint of craft beer as you take in the panoramic views and immerse yourself in the cultural atmosphere of this special place.
All images by Alix Pardo