The Muslim festival of Eid al-Fitr is celebrated worldwide. It marks the end of the holy month of Ramadan and quite literally translates as the "festival of breaking the fast". With hunger pangs now filling the stomachs of Muslims across the globe, huge excitement and high energy streams through Islamic countries as gift exchanges and gastronomical feasts begin. In 2022, the festival is taking place between the 2nd and 3rd of May and although Eid traditions around the world are similar - think pockets filled with sweet treats, colour filled festivals and the sounds of people rejoicing drifting around in the breeze - every county has its own customs. Read on to find out about our favourite Eid traditions around the world…
United Arab Emirates (UAE)
Most local Emiratis celebrate Eid by eating authentic cuisine and spending time with family, but there are other traditions that are special to the UAE. Many families hang an array of rainbow-coloured rugs and banners outside their houses, a tradition that has been passed down through the generations. Parks and arenas are also adorned with festival flags for those who do not have family but still want to celebrate this euphoric festival as a community. A tradition that has been made popular worldwide that stems from the UAE is the decoration of the hands of women and girls with henna, signifying healing and beauty, as well as celebration.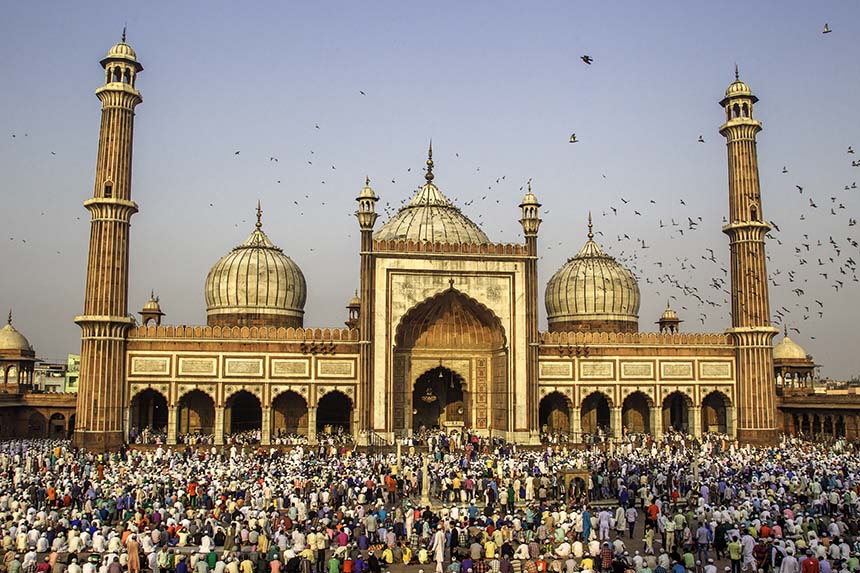 Turkey
A large three-day holiday is given to celebrate Eid al-Fitr in Turkey and is full of colour, festivals and food. The celebration is also known as Ramazan Bayrami (Ramadan festival) or Seker Bayrami (sugar festival) and throughout the festivities, children's pockets are filled with sweets, baklava and Turkish delights. A tradition that is respected across Turkey is the honouring of elders. Kissing an elderly family member or friend's right hand and placing it on your forehead while saying Bayram greetings is the utmost form of respect.
Iceland
Ramadan in Iceland is like nowhere else in the world, and the Eid celebrations are just as unique. The country's midnight sun phenomenon means that during Ramadan, many Muslims fast for up to 22 hours a day. They do have the choice to break their fast based on the timings of sunrise and sunset from the nearest country, or of Saudi Arabia, however many stick to when the sun breaks above the Icelandic horizon. The long fasting hours mean that when Eid al-Fitr comes along, the celebrations are magical. The joyous merrymaking takes place in one of the few mosques in Reykjavik and guests come laden with food inspired by Indonesian, Egyptian and Eritrean cuisines to celebrate this holy day. Unique Eid traditions around the world don't get much better than this.
Morocco
During Eid al-Fitr, Morocco's colourful culinary dishes take centre stage. Where other countries focus on gift giving and more commercialised celebrations, Moroccans typically hold low-key foodie affairs after morning prayers. Lamb, couscous and prunes feature in meals throughout the day, followed by traditional cookies and pastries, all enjoyed surrounded by family and friends. Food-based Eid traditions around the world don't get better than this.
Indonesia
In Indonesia, Eid traditions revolve around family and loved ones. Worshipers leave the big cities and flood back to their family homes to celebrate Lebaran (Eid al-Fitr) with their families. As the most significant holiday in the Indonesian calendar, families go all out. Children receive coloured envelopes with money from relatives, families visit the graves of loved ones, and everyone dresses in colourful cultural clothing. Lapis legit (thousand layer cake) is a staple for Eid family gatherings and symbolises the sweet, rich layers of life. The cosy chaos of family celebrations is what makes Eid traditions in Indonesia so special.
Written by Immy Kelly