While San Francisco is known for its more cultured vibe, Los Angeles is all about constant energy and exuberance at all hours of the day (and night). With references to legendary Hollywood movies on practically every corner, the city is like one huge movie set that's just waiting to be explored.
First off, get ready to clock up the miles and accept that in Los Angeles, there is absolutely nothing you can do without a car. And it's easy to see why: at over 43 miles long, this enormous city is impossible to navigate without the help of a hire car. To be avoided at all costs is the 405 Freeway, known locally as ' Jamzilla ', which is infamous for its nightmare traffic jams. Even those used to driving on busy city roads will be surprised by the traffic here , but for visitors ready to face this sprawling, unstoppable force of a city, here are some must-sees if you were to spend one day in Los Angeles.
1
Getty Centre
Start your day with a trip to the Getty Centre, one of the world's finest art museums. There is parking available at the museum, which can then be accessed via a short tram ride. Beautifully maintained gardens, panoramic views of the city and, of course, an exceptional collection of art await, featuring masterpieces by artists such as Van Gogh, Picasso, Sisley and Monet. Free audio guides and maps are available at the entrance for navigating around the museum's various different wings. You could easily spend an entire day here but alas, for the purposes of this article you have just one day in Los Angeles so it's on to the next...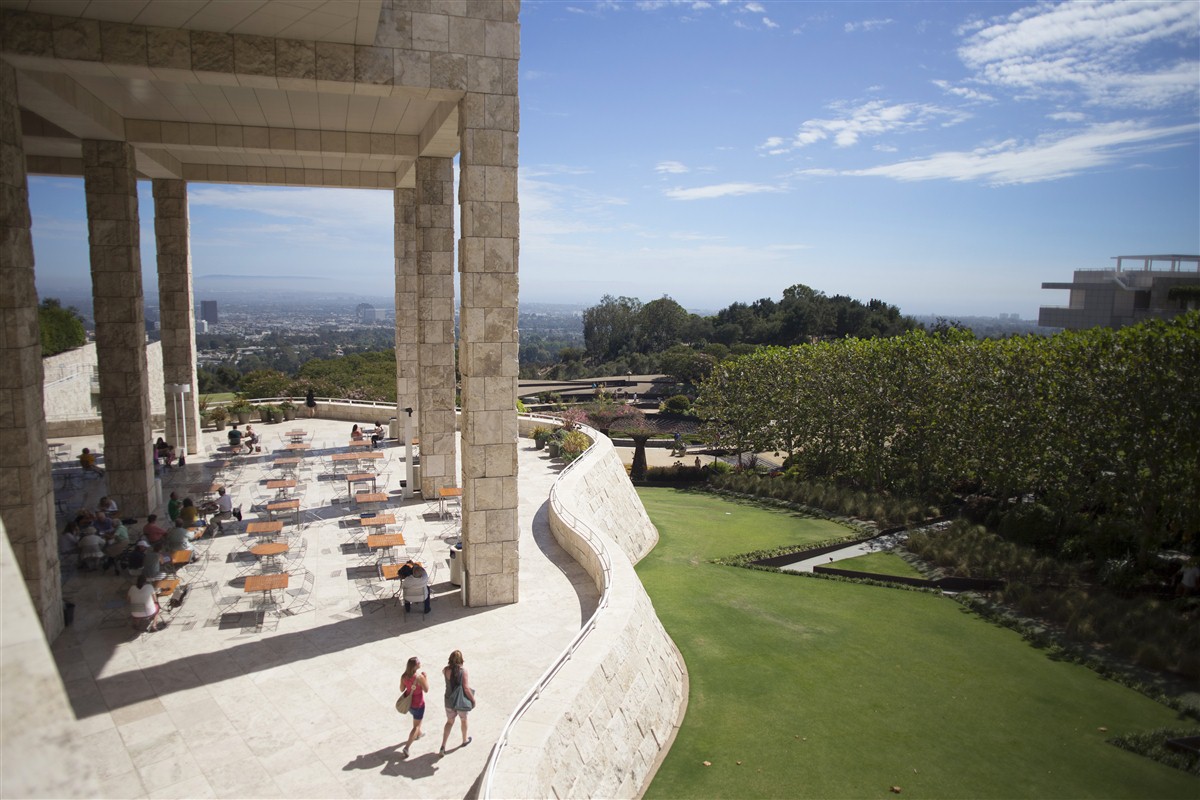 2
Mulholland Drive
On the way down from the Getty Foundation, follow Rodeo Drive and admire the sumptuous Beverly Hills and Bel Air villas on the way to West Hollywood. If time permits, get away from the hustle and bustle of Sunset Boulevard and continue on Mulholland Drive, the famous road snaking high above the city. With exceptional views of the Pacific and Los Angeles, it's the perfect place for a sunset stop or night-time view of the city .
3
Hollywood Boulevard
A stroll along Hollywood Boulevard is a must when visiting Los Angeles, even if glitz and glamour are not really your thing. In addition to seeing the hundreds of artists' stars that line the pavements, visitors can cross paths with famous faces like Superman, Marilyn Monroe and even the Terminator along this famous street. It's this kind of offbeat charm that LA has to offer in spades, no matter what time of day it is.
4
Venice
It's not a coincidence that Venice bears the same name as the Italian capital of romance. Peaceful little canals lined with beautiful floral displays and charming houses are hidden away here, just minutes from the beach. Known as the Venice Canal Historic District, it's one of the city's most beautiful and unexpected areas, created by Abbot Kinney as part of his 'Venice of America' plan following a trip to Italy.
5
Venice Beach
There's something in the air at Venice Beach. Maybe it's to do with the bodybuilders down at Muscle Beach and all the testosterone flying around , or the infamous sight of Pamela Anderson prancing around in her red swimsuit ? One thing's for sure : the craziest artists and performers on the planet seem to congregate here. And we can understand why — Venice Beach has a great vibe and a very idiosyncratic local character.
6
Santa Monica
Just half an hour away from the quirky atmosphere of Abbot Kinney Boulevard is Santa Monica. This well-to-do seaside resort in Southern California has a more relaxed vibe, which offers a nice contrast. Explore the countless shops on Third Street Promenade, before strolling along the pier for a ride on the roller coaster or the 100-year-old Santa Monica Pier carousel. The sunshine here is all but guaranteed.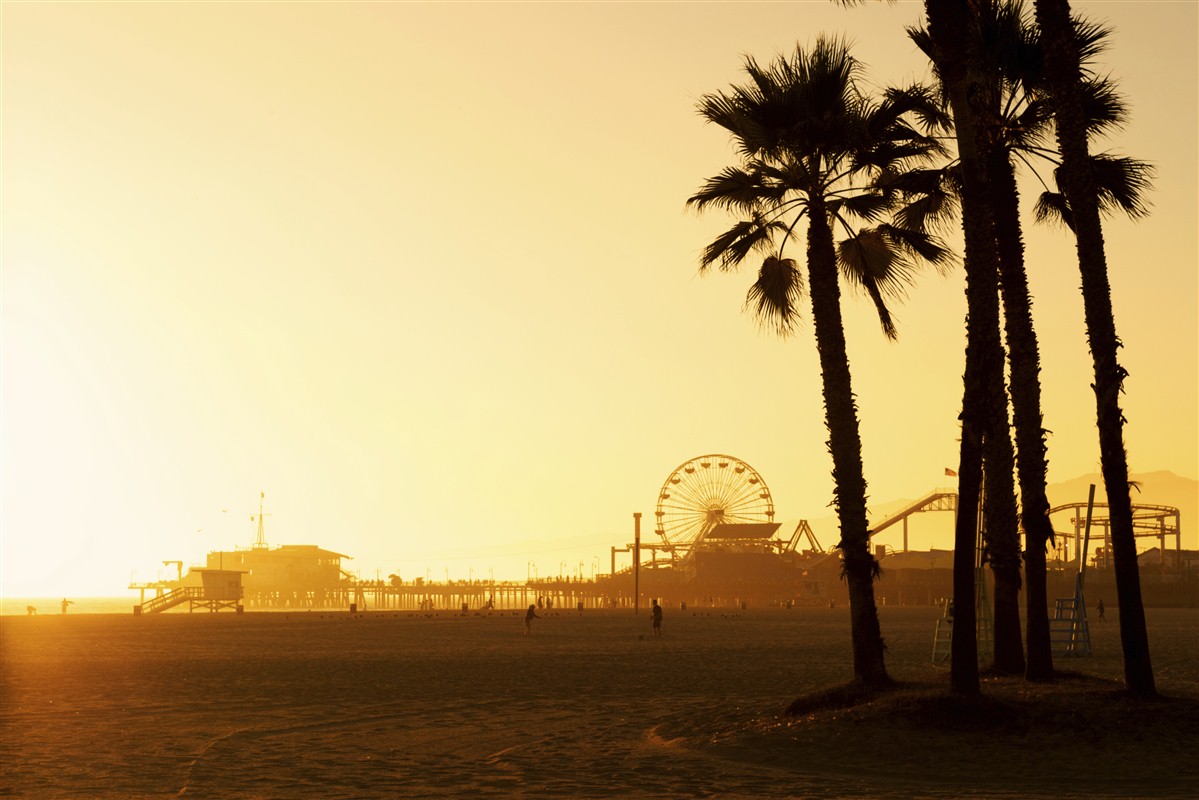 7
Universal Studios
A look behind the scenes of the most famous American films and TV shows awaits at Universal Studios (100 Universal City Plaza), from The Simpsons to The Mummy, and including classics like Jaws and Jurassic Park. Featuring spectacular special effects and 4D simulators, it's a must for all movie fans, although the entry fee may make you cringe a little...