Ho Chi Minh City, a city built for both business and pleasure, is at the cutting edge of Vietnam's economic development. This is a metropolis in the making, looking towards the future while reinterpreting the past; a city where everything is possible. Dynamic and effervescent, the city vibrates with youthful energy, and with good reason : half of its ten million inhabitants are under 25 years old. So here's what we recommend you do during 24 hours in Ho Chi Minh City...
07:00 am
Listen to birdsong coming from cages at Tao Dan Park
Bird farming in Vietnam is an ancient passion, rooted in Buddhist bird liberation rituals. It's also a way to assert your social status - At Tao Dan Park, every morning, collectors display rare, brightly coloured, singing birds in precious rattan, bamboo or ivory cages, which require months of work from the craftsmen who make them. Come early to listen to the birdsong and have a cup of ' ca phe Sua da ': coffee served with sweet condensed milk and ice cream.
09:00 am
Wander through ancient Saigon
The echoes of the French colonial period are best found in the former colonial districts : the Town Hall and its belfry, La Poste, whose structure was designed by Eiffel (of Tower fame), the Central Market, the Cathedral, with its square bell towers and red bricks, and the Continental Hotel, Saigon's legendary hotel, ' the most beautiful hotel in the world ', according to French writer Marguerite Duras.
12:00 pm
Wander through Cholon
Cholon is the Chinatown of Ho Chi Minh City. Visit the huge covered market of Binh Tay - sugar cane, papayas, pineapples, oranges, lemons, durians, green mangoes, watermelons and crates of banana, pyramids of dragon fruit, baskets of green chillies and fresh lemongrass ; Fish, shellfish and crustaceans, meat and poultry: stalls loaded with merchandise from the nearby Mekong Delta, ' the rice bowl ' of the country. Lunch is served at a street stall with papaya and pork spring rolls washed down with an iced tea.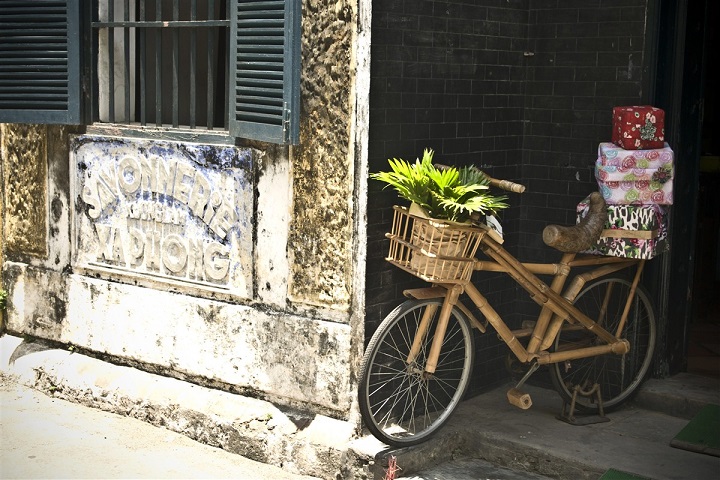 syrah93/Fotolia
03:00 pm
Browse the antique shops of Le Cong Trieu.
Here, dozens of shops sell moulded glassware from the 1930s, antique silverware, embroidered silks, lacquer and horn dishes, and baroque shell cutlery.
05:00 pm
Taste the best chocolate in the world
Don't miss a visit to the Maison Marou, where they sell the ' best chocolate in the world ' according to the New York Times . From cacao cultivation, bean selection, roasting and blending to the final chocolate bar itself : they have mastered the whole process.
07:00 pm
Go for a drink at L'Usine
Nestled at the back of an alleyway lined with street stalls, this boutique cafe was opened by a group of expat friends, in a beautiful building that was once the Saigon Hotel. Shop for textiles and bamboo dishes before grabbing a drink at the bar.