Boobies. Blue-footed boobies to be precise. These seabirds with very smart shoes are just one of the many bizarre species to be encountered in the Galapagos Islands. For future David Attenboroughs, the swimming lizards, flightless birds and other fascinating creatures of this volcanic archipelago in the middle of the Pacific Ocean provide an unbeatable nature experience.
From Quito, the capital of Ecuador, it's a two-hour flight across to the Galapagos Islands, where you board a ship that is specially set up for families. The week-long cruise takes in many of the 13 main islands that straddle the equator, and the on-board, English-speaking guide will answer all your questions about the ecology and natural history of the Galapagos.
Many of the marine and land animals of the Galapagos are found nowhere else, and they inspired Charles Darwin to develop his theory of evolution. Because of the islands' historic isolation, the creatures there have no fear of man, which means that on trips to shore you come into close contact with marine iguanas, fur seals, sea lions, flightless cormorants, the Chatham lava lizard and the Galapagos penguin - the only tropical penguin species.
Other wildlife includes seabird colonies and giant tortoises, while on Santa Cruz island the sights include twin volcanic craters and a forest of 'prickly pear' cacti. There's also time for swimming and great snorkelling.
After the cruise, families might like to stay on in the Galapagos for a few days on Santa Cruz Island, where you can relax on the beach, go diving, mountain biking and explore the island at your own pace.
Finally, back on the mainland there is the chance to take in the historic colonial centre of Quito, plus the magnificent volcanoes and cloud forests nearby before flying home. You could say that the family holiday has evolved…
Itineraries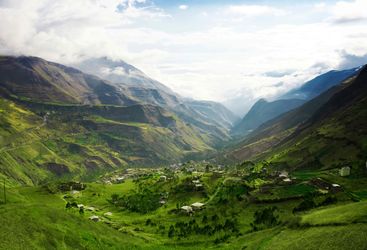 Best for: Couples, Honeymoons, Families and Solo Travellers
Ecuador for the Explorer
There's a sense of discovery when exploring Ecuador. Blessed with an eco-paradise and authentic local culture, it's a truly intriguing country....
11 Days
From £6,960pp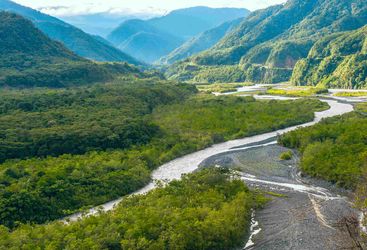 Best for: Couples, Honeymoons, Families and Solo Travellers
The Wilds of Ecuador and the Galapagos
Ecuador is full of unabashed beauty. From thick unchartered jungle to prehistoric landscapes, its wildernesses are truly ravishing. Spend 12...
12 Days
From £5,470pp
Best for: Couples, Honeymoons, Families and Solo Travellers
Island Hopping in the Galapagos
There's a reason why the Galapagos is sloshing around the brim of so many bucket lists. Wildlife doesn't come much more staggering than this....
9 Days
From £5,165pp
Family Fun with Original Travel
Planning a successful family holiday takes a similar amount of organisation and fortitude as a small scale military operation. But fear not, our team of specialists (many of whom are parents themselves) are here to take the stress out of the planning process so those toddler tantrums and teenage meltdowns are kept to a minimum.
From our carefully curated Sharky & George fun packs, which keep children entertained on those long journeys, to knowing the most family-friendly hotels and holding client focus groups, we pride ourselves on making sure that you have the best family holiday imaginable because there's no more important time together.
Where to go
Ecuador & the Galapagos
Nobody comes back disappointed from the Galapagos, but don't neglect the rest of this fascinating country
Galapagos Archipelago
Nobody comes back disappointed from the Galapagos; quite simply, it is like nowhere else on earth.
Start creating your tailored trip today
Our thoughtful experts are ready with ideas, inspiration and advice for your next journey.
Working with you we'll craft an unforgettable trip and tailored itinerary.
We're here to help with everything while you're away from the smallest to the biggest request.
Ollie is our 'Family Galapagos ' expert and as a seasoned traveller has the inside track on the most memorable adventures.