Get ahead of the Christmas curve with our round-up of this year's best festive escapes. Whether you've always dreamt of elephant-spotting in Tanzania or are desperate to meet the big bearded man himself in Lapland, whether you're dying for a dose of yuletide spirit or you're more of a 'bah humbug' type, we've got you covered for your Christmas 2020 holiday. The festive season is one of the most popular times to jet off, so don't be shy in planning ahead and beating the crowds. Your perfect winter adventure awaits...
Finnish Lapland
The Magical Family Break
If there's a Christmas holiday to end all Christmas holidays, it's to be found deep in the Arctic Circle in Finnish Lapland. Picture this: wide-eyed, toothy-grinned children, full to the brim with excitement, bundled up in toasty thermals (issued to you on arrival), gliding through powdery snow on a sledge pulled by huskies and driven by you; giggling at flapping fish caught in the icy waters below; meeting the reindeer that roam the glistening landscape; gasping at a glimpse of the aurora borealis through snow-dusted trees and having their dreams granted as they meet Santa himself in his homeland. Magic is alive and well in this part of the world especially during the festive period when the country's wizardry reaches its peak. It's a place where the great outdoors has never been greater and there's a new adrenaline-fueled activity to try every day. A festive holiday in Finnish Lapland is a Christmas gift to your family like no other.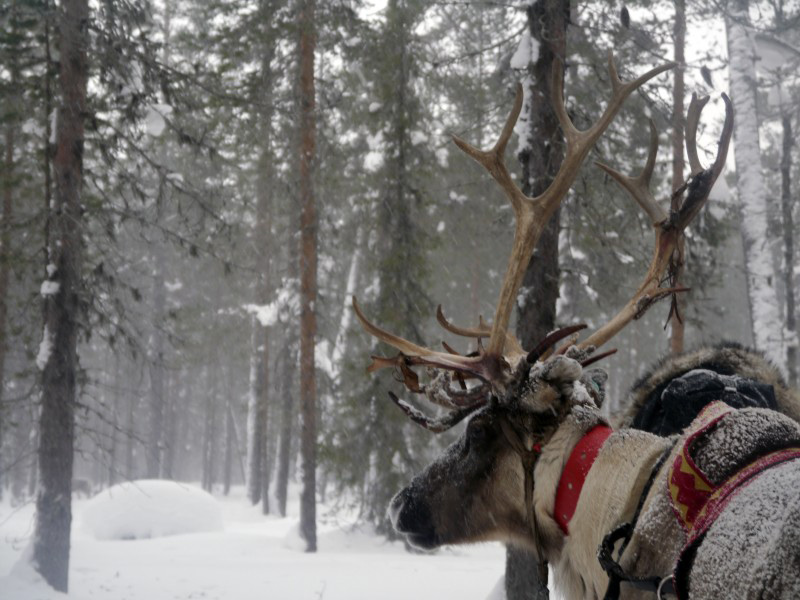 Scandinavian Adventures / Lapland Event
Tanzania
The Really Wild Adventure
Nothing says Christmas like an African safari, right? Okay, not quite. But we promise you, a festive period spent standing at the rim of the Ngorongoro Crater, animal gazing in the day and star gazing at night or holding your breath as wildebeest trample across the Serengeti plains, will go down in your personal history as one of the best. December in Tanzania sees the start of the emerald season, where temperatures flirt with the early thirties and short rains cause the scenery to burst into colour. Point your viewfinder at the tree-climbing lions and sea of pink flamingos that flood Manyara National Park; bump into more elephants than people on a game drive in Tarangire or enjoy a table for two overlooking the Kogakuria Kopje plains with the sound of the bush as your backing track. Finish your African adventure with a major bang on Zanzibar's sugary-white beaches, often voted some of the best in the world. Make underwater friends as you snorkel the translucent waters, let the scents of vanilla and cardamom wash over you and sample the 'Spice Island's' fascinating fusion of flavours. It's the stuff of Christmas dreams.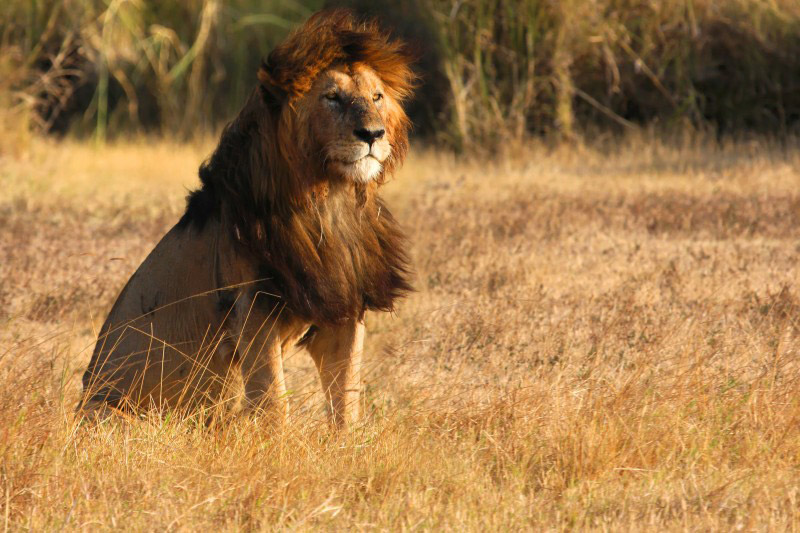 Pierre-Jean DURIEU
Thailand
The Sunny Winter Escape
Thailand does Christmas in the same way Thailand does every day of the year – with heart, colour and genuine warmth. Talking of warmth, temperatures are a balmy 30°C, so if its winter sun you're chasing, the 'Land of Smiles' delivers in spades. It's a tourist hotspot all year but December kicks things up a notch so it's worth booking early. Begin your stay with Christmas dinner in Bangkok on the Chao Phraya riverside as Wat Arun shimmers in the background. Contain your excitement during whispered private temple tours and dive into the city's backstreets for the best ingredients to cook up lunch. Head north to feel just a little more off-radar in Chiang Mai and Chiang Rai and spend your days trekking the jungles in search of turquoise pools beneath flowing waterfalls, watching elephants frolic in sanctuaries and hopping onto a longtail boat to see remote rural villages from the water. And that's before we even get to the beaches. Thailand serves up some of the best paradise scenes on the planet. Head to the east coast and kick back on the type of white sandy shores and azure waters that look almost too good to be true. Pop on a Santa hat and voila – say hello to Christmas… Thai style.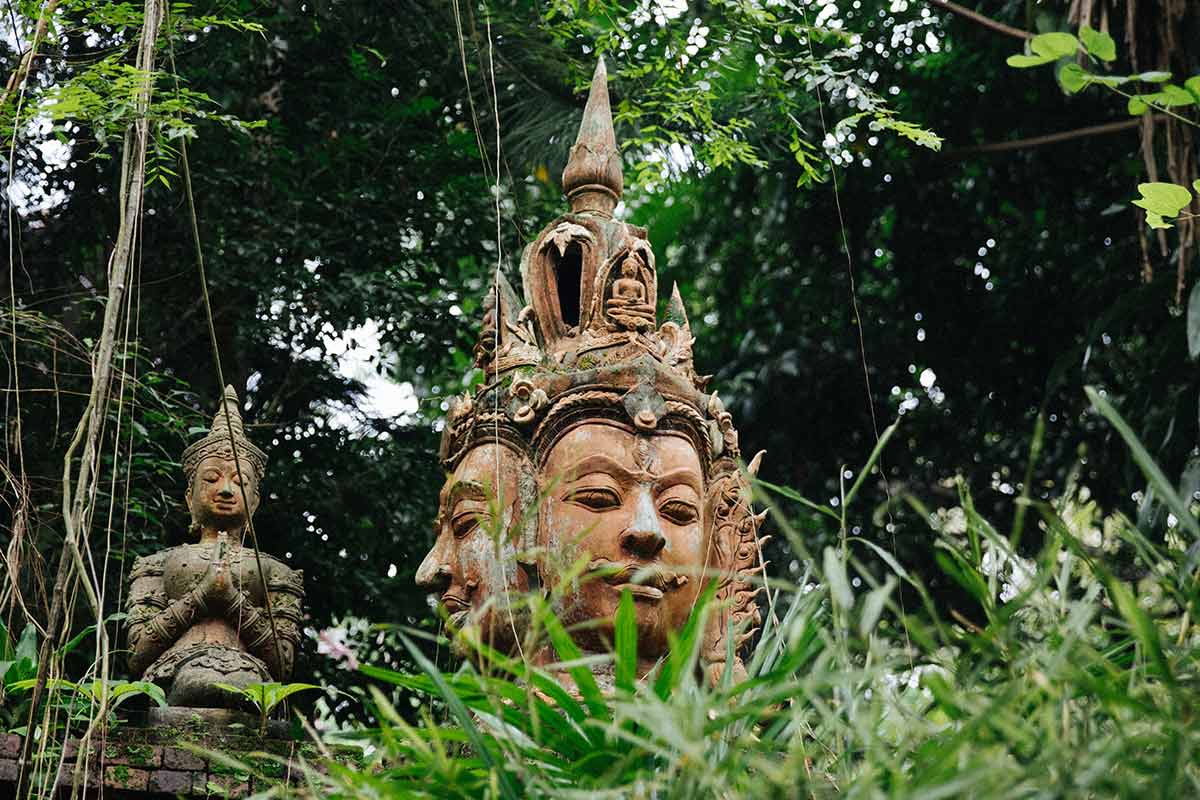 Scandinavian Adventures / Lapland Event
Mexico
The Cultural Tour
It's hard to squash the spirit of Mexico at the best of times, but at Christmas the country really comes alive. Nativity scenes of all shapes and sizes fill up houses, twinkling lights hang overhead and Las Posadas - a nine-night celebration in the run-up to Christmas day - combines music, food, pinatas and candlelit processions through the streets. The mercury sits at 24°C, perfect conditions for hopping between Oaxaca's artisanal villages and picking up presents for others (or yourself) from the amazing array of handicrafts on display. Mexico's yuletide charm doesn't stop there – hit Mexico City and go on an expert-led culinary tour of the best eateries in town before roaming the Friedo Kahlo Museum. Big cities ticked off, let the beautiful Yucatan Peninsula be the icing on your Christmas cake. First up, watch the sunrise on a deserted dawn expedition to Chichen Itza then spend the rest of your days straddled between stirring colonial towns and perfect beaches. Feliz Navidad!
Cover photo : Olivier Romano