The legendary Gramercy Park Hotel has been given the full Ian Schrager treatment since the 2006 relaunch, with about as eclectic interiors as a hotel can get away with and stay the right side of good taste.
The comfortable rooms and suites are big for a city where they can be notoriously tiny, and continue the theme for seemingly random furnishings.
In keeping with a hotel that is also a favoured local haunt there are two bars - the Gramercy Park Bar, which has been a regular haunt of celebs past and present, and the High Bar, which overlooks the park from a rooftop garden, and offers light meals. For more substantial dining, there is the Danny Meyer restaurant.
Itineraries that feature Gramercy Park Hotel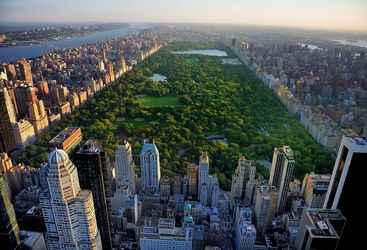 Best for: Couples
A City Break to New York
An action packed adventure in New York, where you will see and experience famous attractions both on the land and from the air. Shopping, museums,...
4 Days
From £735pp