At first light, the sun's rays appear behind Angkor Wat's distinctive lotus-shaped towers, flooding the sky with an ethereal rose glow. It's a magical moment, and the whole family will be in awe at this magnificent sight.
Once a Hindu mountain temple and later converted to a Buddhist monument, this is Cambodia's most spectacular sight and one to be savoured. Wander its courtyards and corridors to gaze at its intricate bas-reliefs, which depict battles and tales from Hindu mythology. Climb the steep steps up to the Bakan, Angkor Wat's inner sanctuary, for views across the surrounding countryside. Later, you'll transfer to the airport for the short hop to Phnom Penh. You'll be met on arrival for your hotel transfer and afterwards will have time to relax and unwind after today's early start.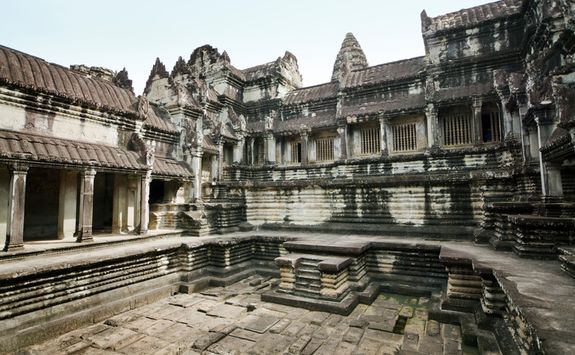 The Bakan is off-limits on Buddhist holy days, but we'll make every effort to ensure that your visit doesn't clash.