Brazil may have more of a reputation as a couples or honeymoon destination, but don't rule out family holidays to Brazil. The country's intoxicating energy is infectious to visitors of any age, and Brazil's astonishing variety of landscapes are a perfect playground for children with interest in nature, wildlife, sport, the arts and, of course, the beach.
Our Latin America specialists know how to create tailor-made itineraries for your family holidays to Brazil, recommending the best family-friendly accommodation and activities, and including all our regular additional services, such as fast-track services at the airport, fun packs for children aged 3-10 designed by the famous children's party people Sharky & George, and best of all, access to our clued-up local Concierges when you're in Brazil to make any last minute plans. These services are brilliant at the best of times, but completely invaluable when it comes to travelling with children.

So where to visit in a country this huge? There are plenty of contenders, but we'd recommend the following three as non-negotiables for any family holidays to Brazil. First and foremost, the incomparable Rio de Janeiro and the lushly beautiful Costa Verde stretching south of the city. The beaches are an obvious draw, but we can arrange for other fun family activities such as beach volleyball, samba or capoeira (a sort of part martial art, part dance) classes for the children. Then there's the cable car to take up to the Christ the Redeemer statue for amazing views of the city. Meanwhile the verdant Costa Verde is home to several lovely family-friendly properties from which to surf, kayak and enjoy boat trips.

Next stop should be the Pantanal, the largest wetlands in the tropics and somewhere your diminutive David Attenboroughs can sharpen their wildlife spotting skills while on the look out for caimans (like alligators), howler monkeys, anteaters and above all, jaguars.
Finally, the Iguacu Falls on the border between Brazil and neighbouring Argentina are among the most impressive waterfalls in the world, and guaranteed to have the children's jaws on the floor at the sheer scale and deafening roar of the falls, which are best viewed from a panoramic viewing platform on the Brazilian side. There's much much more we could recommend for fab family holidays to Brazil (we haven't even mentioned the Amazon), but this should keep you busy for at least a fortnight or more!
Itinerary Ideas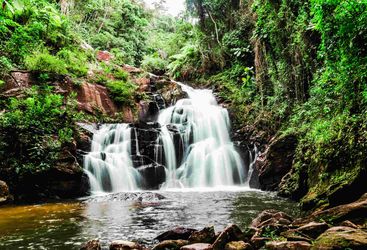 Best for: Couples, Honeymoons, Families, Groups and Solo Travellers
Undiscovered Brazil
A country the size of a continent, Brazil has so much to offer. This 12-day itinerary is one for the true aficionados who can't get enough of...
12 Days
From £4,975pp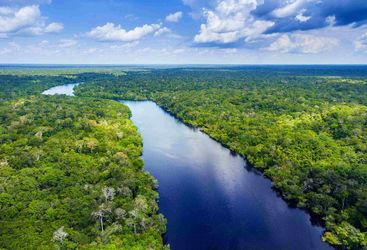 Best for: Couples, Honeymoons, Families and Solo Travellers
The Brazilian Amazon & Primal Pantanal
Wade through the wetlands of south Pantanal and roam down the winding waters of the Amazon. This 13-day tour showcases the best wild experiences...
13 Days
From £4,300pp
Best for: Couples, Honeymoons, Families, Groups and Solo Travellers
Exploring Icons in Argentina and Brazil
Argentina and Brazil are a perfect combination and this two-week trip takes in their iconic landmarks. Start at Buenos Aires for a dose of tango...
13 Days
From £3,445pp
Family Fun with Original Travel
Planning a successful family holiday takes a similar amount of organisation and fortitude as a small scale military operation. But fear not, our team of specialists (many of whom are parents themselves) are here to take the stress out of the planning process so those toddler tantrums and teenage meltdowns are kept to a minimum.
From our carefully curated Sharky & George fun packs, which keep children entertained on those long journeys, to knowing the most family-friendly hotels and holding client focus groups, we pride ourselves on making sure that you have the best family holiday imaginable because there's no more important time together.
Where to Go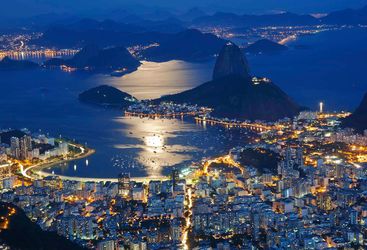 Brazil
Indisputably the 'in' country on earth right now, and somewhere that we at Original Travel can't get enough of.
Start creating your tailored trip today
Our thoughtful experts are ready with ideas, inspiration and advice for your next journey.
Working with you we'll craft an unforgettable trip and tailored itinerary.
We're here to help with everything while you're away from the smallest to the biggest request.
Ollie is our 'Family Brazil' expert and as a seasoned traveller has the inside track on the most memorable adventures.