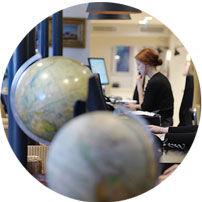 Too busy/lazy/disorganised [delete as applicable] to create your own personal travel bucket list of places to visit and cultures to experience? Fear not, those nice people at UNESCO (or the slightly less snappy 'United Nations Educational, Scientific and Cultural Organisation') have pretty much done the job for you.
UNESCO Travel Holiday Ideas
A few suggestions to get the holiday planning process started
UNESCO world heritage sites Holidays by country
A few of the benefits of travelling with us
Review
What our clients say about us
This is the first time we went on a trip with Original Travel, a specialist advisor who listens to our expectations, and really the feeling of being pampered from departure to arrival. The concierge service is so efficient that we quickly become addicted.
UNESCO world heritage sites Holidays Guide
Practical advice, client testimonials and inspiration to help you prepare for your holiday
Contact one of our specialists