Cuixmala is set in 25,000 acres of land, lagoons and beaches on the Pacific coast of Mexico.
The property consists of one main house called Casa La Loma and three villas which are all built in their own private area of the land. The houses have their own private landscaped gardens and swimming pools. There are also nine charming casitas with shared pool and restaurant at Casa Gomez which are a good choice for people on a smaller budget.
All guests have access to three serene and totally pristine beaches, but this is also an excellent choice for those wanting lots of outdoor activities; you can go riding, mountain biking, hiking, play tennis, football, basketball, volleyball, water skiing, snorkeling, kayaking, sailing, lagoon boat rides, power boat, fishing, game and bird watching. Polo, surfing and golf are also available.
Back at the 'ranch', anything from a yoga teacher to a massage in the villa can also be organised.
Why We Love It

If you want to arrive in style, there is an airstrip for turbo-prop planes nearby.
Tom, Original Traveller
Itineraries that feature Cuixmala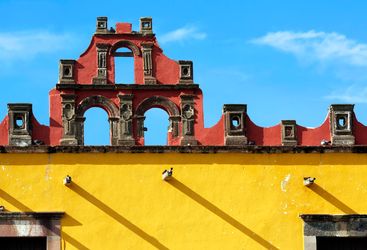 Best for: Couples, Honeymoons and Families
Culture and Beach in Mexico
On this two-week luxury holiday to Mexico, you will enjoy some of the best culture, cuisine and white sandy beaches the country has to offer. Itinerary...
14 Days
From £5,225pp