Mexican cuisine was recently granted UNESCO World Heritage status, making this the first national cuisine to merit such exalted eminence. We're yet to hear how the French have reacted to this slight, but while we wait, head to Mexico's epicurean epicentre, Oaxaca.
We can arrange everything from cooking classes focusing on traditional techniques with Mexican masterchefs, and visits to local markets to shop for delicious fresh local produce - the raw material behind Oaxaca's outstanding cooking. Outside the city itself, we organise private visits to the Valley of Tehuacan, supposedly the first place man ever cultivated maize, as well as tours to the towns of San Dionisio Ocotepec and Santiago Matatlan, famous for their distilleries making the finest mescal (tequila's cleaner, classier cousin).
Last but not least, we know the best restaurants to actually eat Oaxacan food, and can arrange lunch as special guest in a Zapotec family home to share with the locals some of the key flavours, from chillies to chocolate and seafood from the southern coast.
Why We Love It

Oaxacan food is obviously delicious (although maybe pass on the dried grasshoppers), but it gets even better after a shot or two of mezcal, a cousin of tequila also made from agave. Mexico's best mezcal distilleries are found within easy reach of Oaxaca.
Ollie, Original Traveller
Itinerary Ideas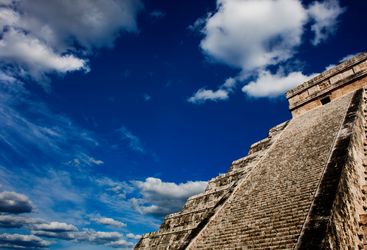 Best for: Couples and Families
Pre-Columbian Ruins in Mexico
Modern Mexico offers everything you could ask in a luxury holiday; culture, delicious food and some truly wonderful beaches, and in this 16-day...
16 Days
From £5,350pp
15 Days
From £4,840pp
Places to Stay in Oaxaca & Chiapas
Casa Oaxaca
Housed in an 18th Century colonial house, Casa Oaxaca has been painstakingly restored and modernised to create a designer boutique hotel.